Una delle migliori, se non la migliore organizzazione europea nel mondo, è arrivata alla fine del proprio ciclo in maniera inaspettata per i fan e per chi quel roster l'ha costruito negli anni.
I G2, orfani del loro capitano Perkz, hanno provato invano a mantenere la loro identità con l'acquisto del miglior ad carry possibile, Rekkles eppure i segnali negativi erano già arrivati alla fine della scorsa stagione.
https://twitter.com/G2esports/status/1329818115279085568?s=20
La sconfitta contro i Damwon e la conferenza stampa successiva avevano il sapore di un addio, della fine di un'era.
League of Legends non ha nella continuità il suo punto di forza: pochi roster possono dire di aver avuto prestazioni costanti nel corso degli anni senza mai cambiare nulla, ancor meno di vincere quattro titoli di fila in due anni da dominatori assoluti.
I G2 hanno fatto questo e altro, cementandosi come miglior team di sempre a livello europeo e vincendo per la prima volta dalla season 1 un trofeo internazionale per la loro regione.
La loro ascesa ha cambiato totalmente lo scenario e stabilito gerarchie mai messe in discussione in passato.
Battere Faker due volte di fila in due semifinali internazionali sa di leggenda, vincere l'MSI e fare la finale mondiale ancor di più.
Rivoluzionare il gioco, renderlo divertente per chi lo guarda e per chi lo gioca con te.
L'uso dei social media per interagire e creare una bolla intorno, "Beh sono i G2, loro vincono divertendosi" lo avevate mai sentito prima nel mondo esportivo? Io no.
Mettere l'Europa al centro della mappa, far appassionare una regione intera al tuo stile di gioco unico, con pick fuori di testa e imprevedibili ogni volta, quando si parla di League of Legends in Europa o nel mondo bisogna fare una distinzione tra pre G2 2019 e post G2 2019.
L'eredità lasciata da un colosso come Perkz, che ha scommesso sul proprio talento pur di vincere è di quelle pesanti.
Una leggenda vivente che i G2 stessi col passare della stagione si sono accorti di non poter sostituire in maniera adeguata, perchè Rekkles sarà un fenomeno, ma la voce che portava in campo Luka Perkovic è tutt'ora impareggiabile.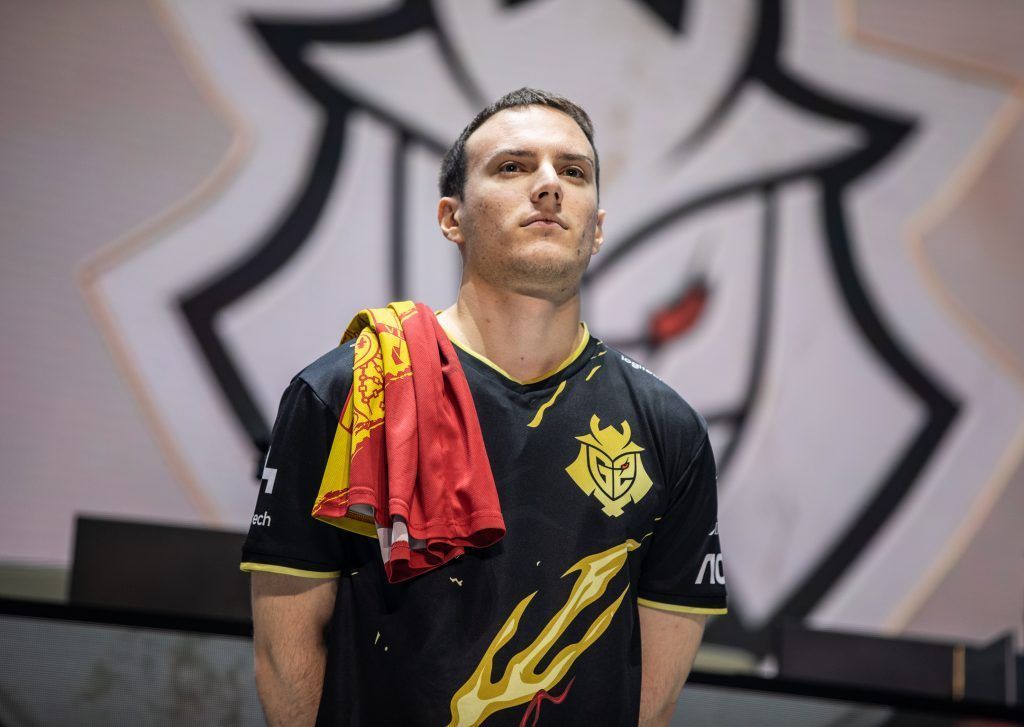 Cosa fare quindi?
I rumors si susseguono, Wunder sembra dato per partente cosi come Grabbz, lo storico coach.
Alcuni vogliono Rekkles fuori, altri Mikyx, insomma il caos in questa offseason sembra regnare da fuori mentre chi sta preparando le prossime mosse probabilmente ha già le idee chiare.
L'obiettivo di un colosso simile è quello non solo di restare in cima ma di vincere nel mentre, quindi da qui in avanti ogni mossa sarà fatta con il solo e unico scopo di poter vincere tutto l'anno prossimo ad ogni costo.
Ocelote è già riuscito a stupire tutti nel corso delle stagioni, è scontato che lo faccia anche questa volta.
laugh at us and myself

we take no offense lots to laugh about

i am so sorry for all of you

we did work harder than previous seasons but other teams were straight up better

i am relatively confident it is time for me to go back and rebuild again

'til then, have a good Worlds

— CarlosR ocelote (@CarlosR) August 22, 2021