Seconda settimana, seconda squadra dell'evento!
Ormai la conoscete la prassi di un evento targato Electronic Arts, tre settimane di durata totali e ben due squadre presentate, per un totale di ben 14 giocatori a squadra.
La novità da quest'anno è l'inserimento di altri 3 giocatori la domenica aumentando il totale a 6 carte in piu' rispetto lo scorso anno.
La seconda squadra è subito qui e come potete vedere alterna carte poco considerate a top player assoluti.
https://twitter.com/EASPORTSFIFA/status/1446520899746897946?s=20
Messi si alterna con Cristiano Ronaldo come top player assoluto di questa seconda squadra, eppure nonostante la presenza di tanti nomi blasonati solo Tomori è già utilizzabile di suo.
Tutte le altre necessitano di un upgrade (o piu') risultare valide, con Sergio Ramos e Lukaku in prima fila per migliorarsi.
Il sistema "Ones to Watch" quest'anno è lo stesso dello scorso anno, se la carta prende un "if" si aggiorna in maniera live, se prende un man of the match uguale.
L'aggiunta è la presenza di un possibile upgrade in caso di 5 vittorie nelle prossime 10 partite in casa, una grossa possibilità per molte di queste carte.
Come nei giorni passati anche oggi è stata aggiunta una sfida creazione rosa dedicata.
Dopo Andre Silva e Aderson Talisca, tocca a Wijnaldum ricevere la sua versione speciale.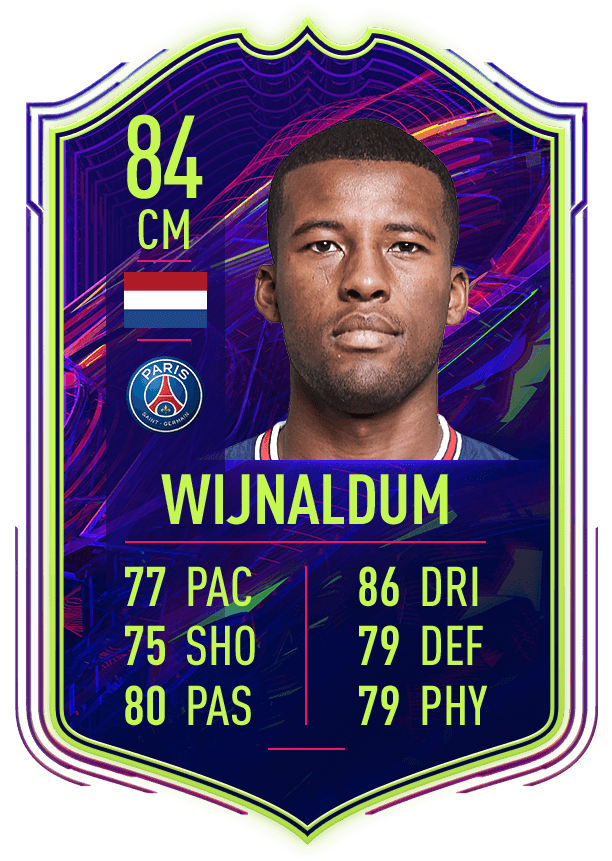 Il prezzo è tutt'altro che contenuto (circa 110k) ma come detto prima la possibilità di upgrade è molto elevato per queste carte di club importanti.
Attendendo le altre tre aggiunte di domenica vi ricordo che questa squadra sarà nei pacchi per le prossime due settimane circa (una da sola, un'altra con la prima squadra)