Dopo il lunghissimo ed estenuante evento che è stato il Black Friday Fifa 22 non ha preso un attimo per rifiatare e si è subito buttato a capofitto con nuovissime carte speciali nel weekend.
Prima dei famosi "Team of the Group Stage" è toccato alla Squadra della Settimana, come di consuetudine, anticipare l'hype cercando di fornire nuove versioni speciali dei giocatori che si sono comportati meglio nella settimana.
This one goes to 1️⃣1️⃣ 📢💥

The new #TOTW is now available in #FUT.#FIFA22 pic.twitter.com/8bqSPkJdaX

— EA SPORTS FIFA (@EASPORTSFIFA) December 1, 2021
Tutti gli occhi vanno su Virgil Van Dijk che finalmente riceve un upgrade utilissimo per riportarlo in cima al meta attuale.
Interessante e da provare De Jong, vista la sua versione Champions Live già sicura di almeno un altro upgrade, avere la possibilità di provare una carta intermedia può essere perfetto per chi non ha troppi crediti da spendere.
L'if speciale è toccato a Saka, gli attributi sono ovviamente validi ma il 3/3 di mosse abilità e piede debole ne bloccano l'utilizzo dal primo minuto.
Diaby è sicuramente un buon super sub ma oltre queste 3 carte il resto non ha un effettivo valore di gioco.
Inoltre come ogni mercoledi c'è stato l'upgrade delle carte "One to watch", questa volta è toccato a molte carte: Camavinga (un potenziamento molto atteso), Dumfries, Messi, Hakimi, Alaba, Correa, Wijnaldum, Grealish e Sergio Ramos.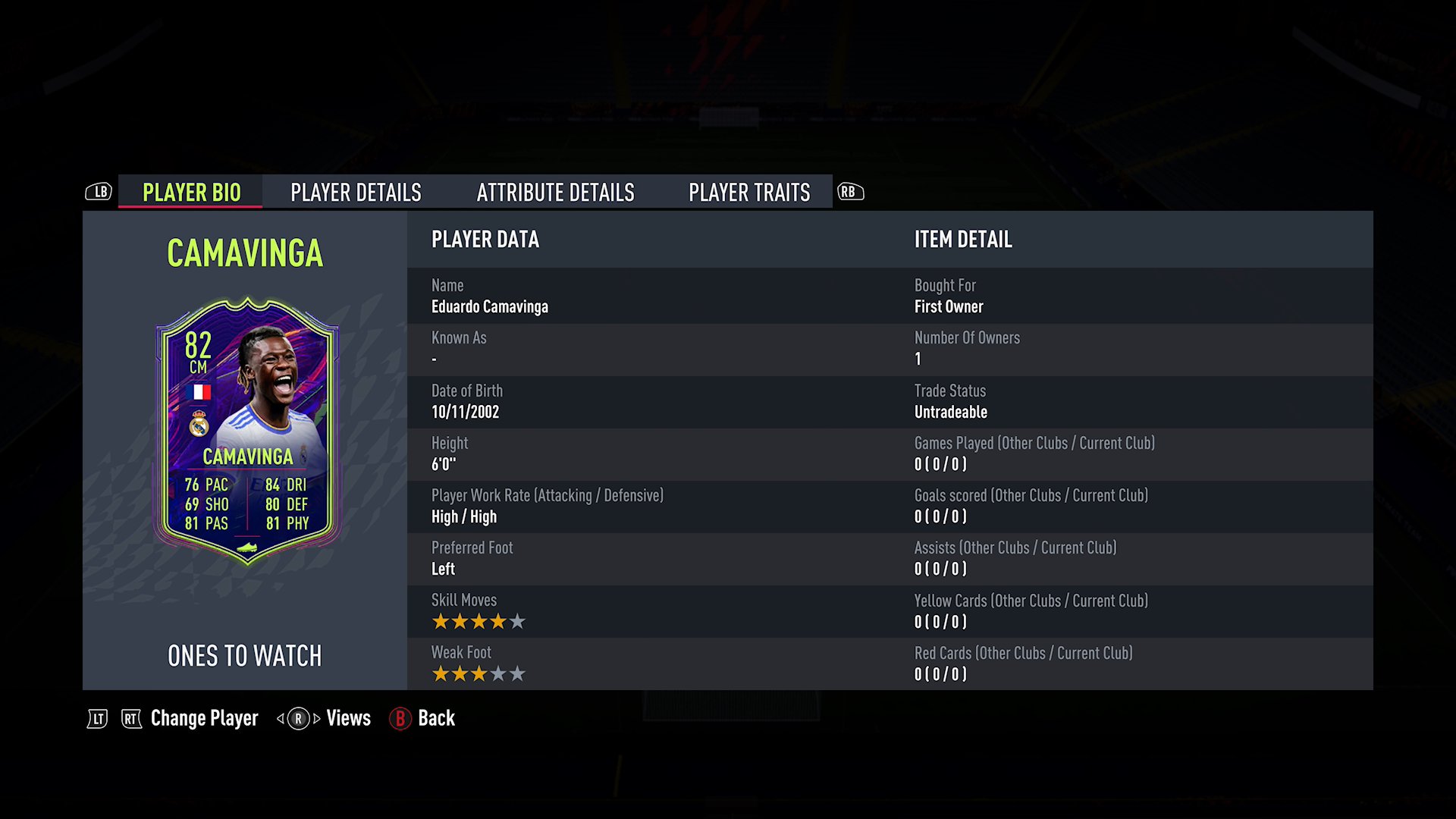 Tutti questi aggiornamenti sono dovuti al raggiungimento delle 5 vittorie nelle 10 partite previste dal loro club.
Cristiano Ronaldo per esempio non verrà potenziato in quanto il Manchester United non ha raggiunto il numero di vittorie.
Due settimane fortissime tra quella passata e quella che ci attende, EA è nel miglior momento dell'anno e deve riuscire a portare questo hype fino ai toty, non hanno scelta