Il vero evento natalizio è approdato anche su Fifa 22!
Dopo il disastroso "Freeze Versus" che ha visto errori costanti da parte della compagnia nel rilascio delle carte designate e soprattutto un'idea fallace in partenza, la decisione di tagliare netto con esso e inserire un'aria natalizia all'interno del gioco è sicuramente una trova efficace e simpatica.
Con l'addio dei Futmas causa divergenze religiose, era mancato un vero e proprio evento dedicato al periodo culmine dell'inverno.
Per questo si è pensato di introdurre qualcosa di molto simile senza alcun riferimento che potrebbe condurre al natale cristiano.
I "Winter Wildcards" sono delle carte con un appropriato boost, modifiche al ruolo iniziale e mosse abilità/piede debole, oltre ad essere senza alcun dubbio uno dei design migliori mai rilasciati da Electronic Arts.
From 😱 boosts to shapeshifting upgrades and the powerhouses in between, #WinterWildcards❄ receive a variety of permanent boosts inspired by past, present and potential future #FUT player upgrades ⚡

Find out more ➡ https://t.co/Vd5lGhca7h#FUT #FIFA22 pic.twitter.com/yeLIFyedN8

— EA SPORTS FIFA (@EASPORTSFIFA) December 17, 2021
Finalmente ogni giocatore che vediamo in questo primo team è utilizzabile sul serio!
Ci sono dei nomi classici che ritornano come Pogba e Neymar ma anche novità assolute come il graditissimo Spinazzola!
Tutti possono tranquillamente far parte del vostro team, tolti due o tre giocatori d'elite, a un prezzo più che accessibile.
Essendo il primo di due team è scontato come per tutto il mese di Dicembre saremo riempiti di "Sbc" e giocatori "promo", dando un senso vero alla parola "evento" e non un semplice escamotage per avere più vendite all'interno del gioco.
Al momento come sfida Zaha è disponibile per tutti a un prezzo davvero accessibile mentre Messias tramite i classici obiettivi, due carte che vale la pena avere all'interno del proprio club.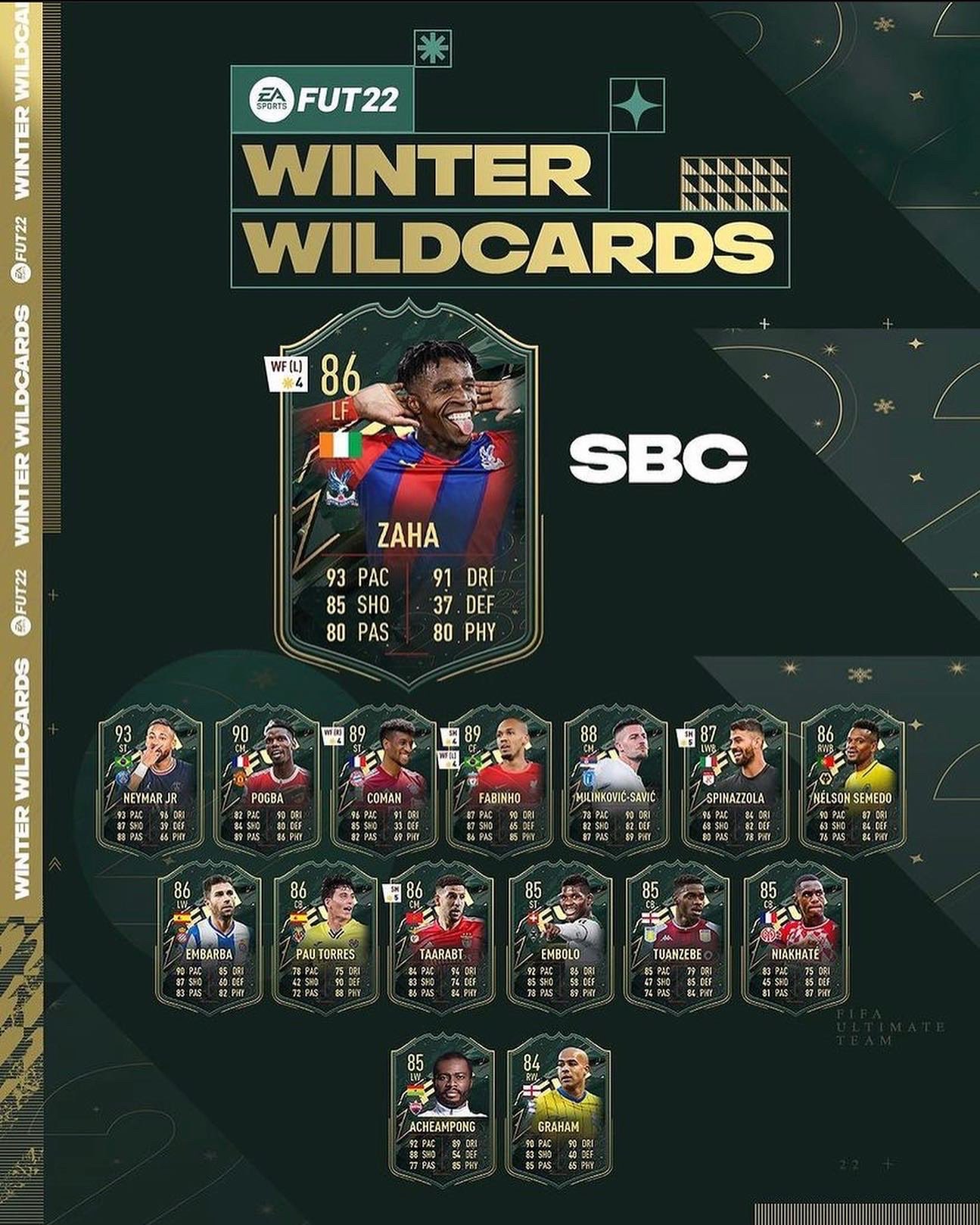 Se non bastasse EA ha deciso di regalare ai giocatori di più, dei token da ottenere durante queste settimane che daranno accesso a dei premi speciali come giocatori, kit unici e pacchetti, proprio come fatto per le icone.
Un modo intelligente per mantenere la propria utenza all'interno del gioco e soprattutto ottenere il loro consenso, una cosa che difficilmente è riuscita a loro negli anni passati.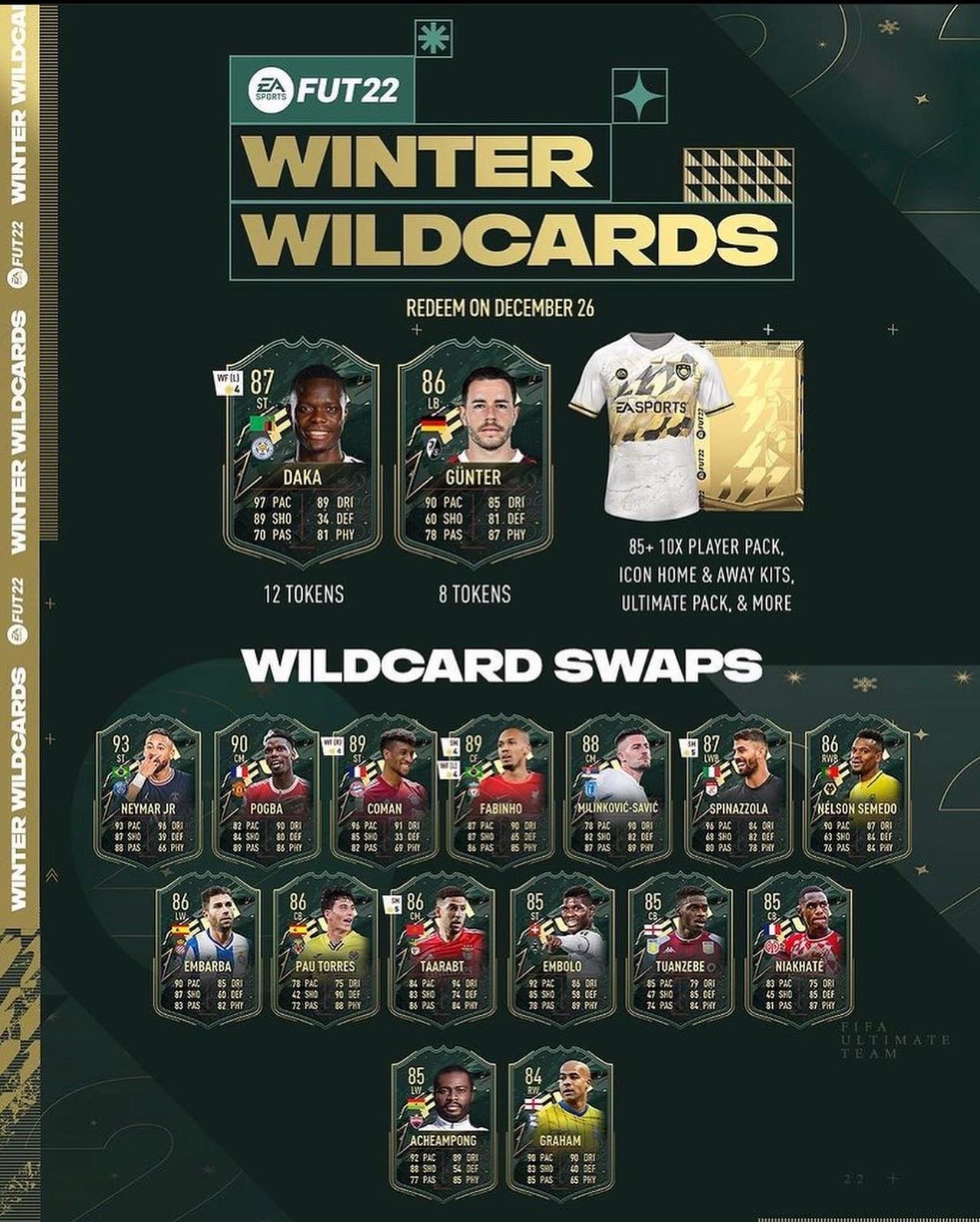 Per ora è tutto, in attesa di qualche altro calciatore interessante da avere (si vocifera di un Ibrahimovic davvero interessante) e di un team numero 2 altrettanto ben riuscito!