Domenica 26 Dicembre è arrivato come annunciato il giorno clou del nuovissimo evento natalizio "Winter Wildcards".
Dopo il primo team uscito ormai più di una settimana fa oggi è toccato all'ultima parte del secondo team, i giocatori finali arrivato nel gioco tramite una mini release e che hanno ufficialmente completato la pool di carte Winter Wildcards all'interno di Fifa.
7️⃣ more #WinterWildcards❄️ players join the XI already in Packs 🔥 See four below and even more by logging into #FIFA22 Ultimate Team! Plus, make sure not to miss something new in the #FUT Store today 👀 pic.twitter.com/Hmljk54tWM

— EA SPORTS FIFA (@EASPORTSFIFA) December 26, 2021
Se il secondo team era composto da giocatori assolutamente devastanti come Martial e Lucas Moura, questa mini release domenicale ha visto l'arrivo di uno degli attaccanti più forti in assoluto, Zlatan Ibrahimovic.
Just in time for the holidays 🎄😍
#WinterWildcards @mmseize available in #FUT now! ❄
@EASPORTSFIFA #FIFA22 pic.twitter.com/z3OWD8CuCH

— AC Milan (@acmilan) December 26, 2021
Con un prezzo di oltre 2 milioni che rimarrà stabile anche nel prossimo futuro, possiamo davvero parlare di un giocatore che farà concorrenza ai toty e che potrà essere sostituito solo da icone del calibro di Pelè e Ronaldo il fenomeno prime.
Quello che senza dubbio si sta rivelando essere il miglior evento dal lancio del gioco per continuità di contenuti ed idee ha dato a tutti la possibilità di accumulare carte in attesa di altre sbc icona, provare alcuni dei preferiti di sempre (Florenzi per esempio) e ritrovare quella sensazione di grind puro per le carte che durante la settimana era ormai sparita.
Se non bastasse è uscito anche lo "store" dove poter riscattare i propri jolly ottenuti tramite sbc e obiettivi e convertirli in giocatori speciali, kit o pacchetti.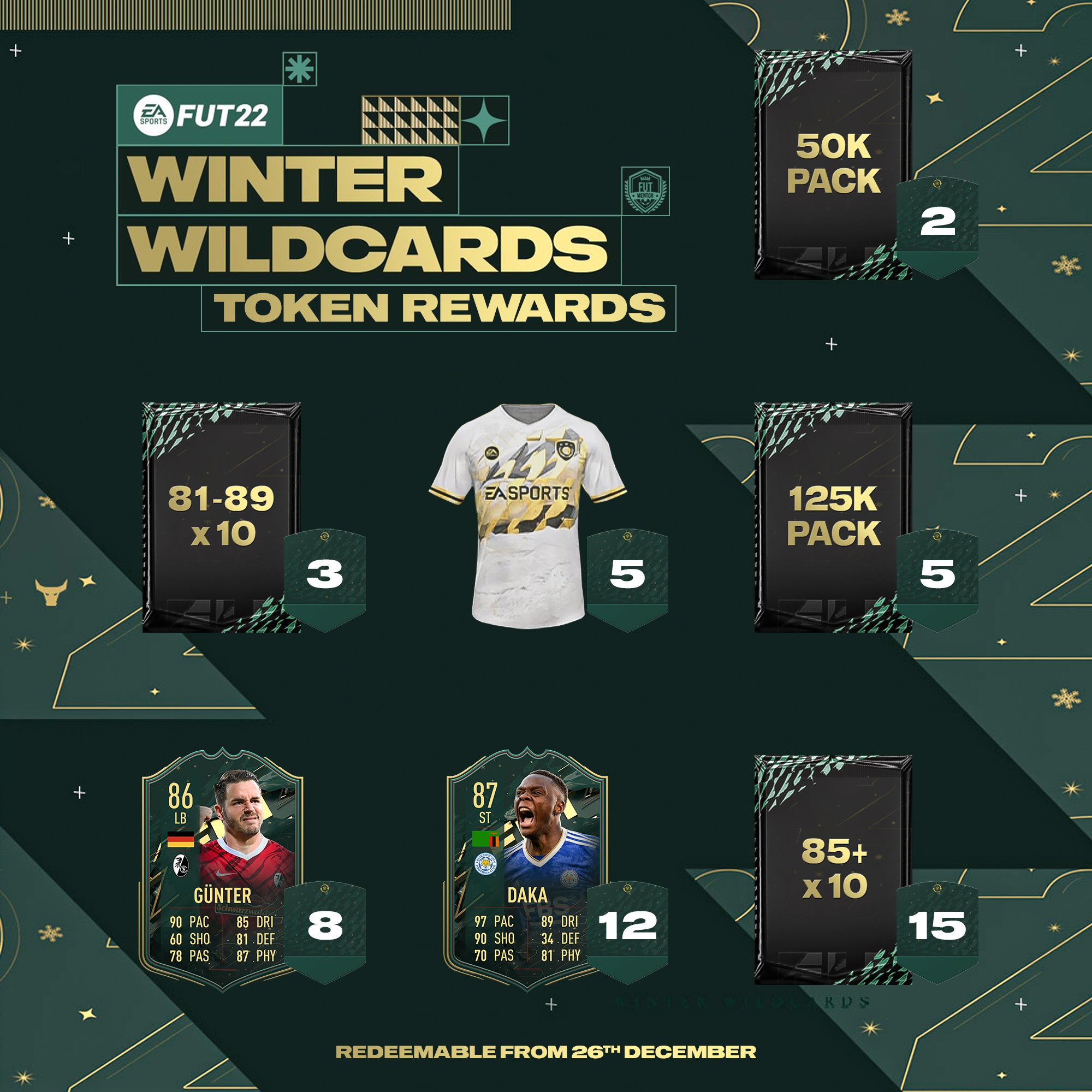 Un natale ricco come non mai per gli utenti, una direzione nuova intrapresa de EA che si è accorta del notevole calo di player arrivato prima del solito e sta cercando di accontentare la community il più possibile, tenendo però sempre al centro del loro progetto la sostenibilità economica dell'azienda.
Hanno fatto milioni e milioni di euro con questa nuova politica dell'evento settimanale di turno, i pacchi vengono aperti in continuazione e tutto va nelle loro casse, chiedere un evento simile a questo almeno una volta al mese dovrebbe essere il minimo.