Ultimo evento di Fifa 22 prima dell'avvento del Team of the Year!
Gli "Headliners" o "Primatisti" sono stati un evento abbastanza sottotono e con davvero poco interesse al proprio seguito, nonostante tutto la seconda squadra è arrivata anche con la mini release domenicale, ed è giusto mostrarla!
https://twitter.com/EASPORTSFIFA/status/1479513288736133128?s=20
La squadra uscita venerdi ha in Barella e Vinicius gli ovvi protagonisti e a tutto tondo un aspetto decisamente migliore della prima, Mbappe escluso.
Anche Salah e Cancelo sono carte davvero valide da inserire all'interno della propria squadra mentre non si può dire lo stesso per il resto del team presentato.
Ieri invece ci sono state 4 aggiunte di spessore, specialmente Fofana che ha una carta definitiva oltre alla sua già fortissima versione giocatore del mese (parliamo al momento di oltre 1 milione di carta!)
Leao finalmente diventa giocabile e offre una vera ala per la Serie A a un prezzo piuttosto contenuto, una benedizione rispetto alla totale assenza di top player per quel ruolo nel campionato.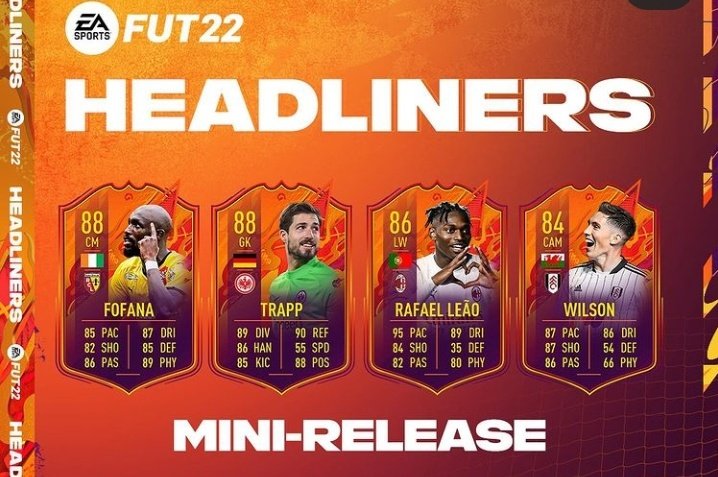 L'hype oggettivamente è stato nullo, i toty sono in arrivo e soprattutto lo scandalo hacking ha gettato altre ombre su una compagnia che da mesi, se non anni, è nell'occhio del ciclone.