Ritornano finalmente le competizioni internazionali per club e di conseguenza un nuovo evento a tema è sbarcato su Fifa 22!
Dopo i Future Stars è il momento della seconda parte dei "Road to the Final": carte speciali dedicate esclusivamente a Champions League, Europa League e Conference League.
Il sistema di questo nuovo team è identico al precedente rilasciato durante i gironi: le carte partono con un potenziamento iniziale e, in base al risultato della loro squadra, hanno la possibilità di ricevere ben 5 ulteriori upgrade da qui fino alla finale della competizione.
Come spiegato dal sito gli upgrade verranno conquistati dalla carta in base al raggiungimento dei seguenti obiettivi:
-Vittoria nel match di ritorno
-Qualificazione ai Quarti di finale
-Qualificazione alle Semifinali
-Qualificazione alla Finale
-Vittoria del torneo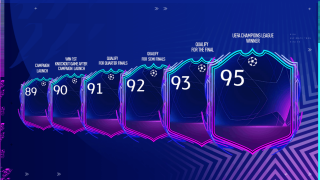 Il team, il primo di due come sempre, è interessante e riporta alcune carte storiche in auge come per esempio Bale o Sanchez, oltre che alla prima versione speciale del terribile Kimpembe, miglior difensore del gioco tutt'ora.
Tanta influenza italiana finalmente in questo primo team e tante occasioni per ricevere una delle carte preferite con possibili upgrade.
Juventus, Roma, Atalanta, Napoli, ce n'è per tutti e con potenziamenti rispettabili e utilizzabili in gioco.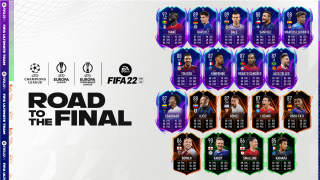 Ovviamente ci saranno sbc quotidiane a tema e tante altre, come per esempio l'attesissima sfida di Ronaldo il Fenomeno 94, uno dei sogni di tutti i giocatori di Fifa.