E' arrivato il momento di splendere per le ERL, l'EU Masters è iniziato!
Il torneo dei tornei per le leghe "secondarie" europee ha iniziato la prima fase del proprio spettacolo, ossia i play-in.
Una sorta di antipasto rispetto alla competizione principale ma che, visti i team coinvolti, non ha assolutamente niente da invidiare rispetto al suo successore.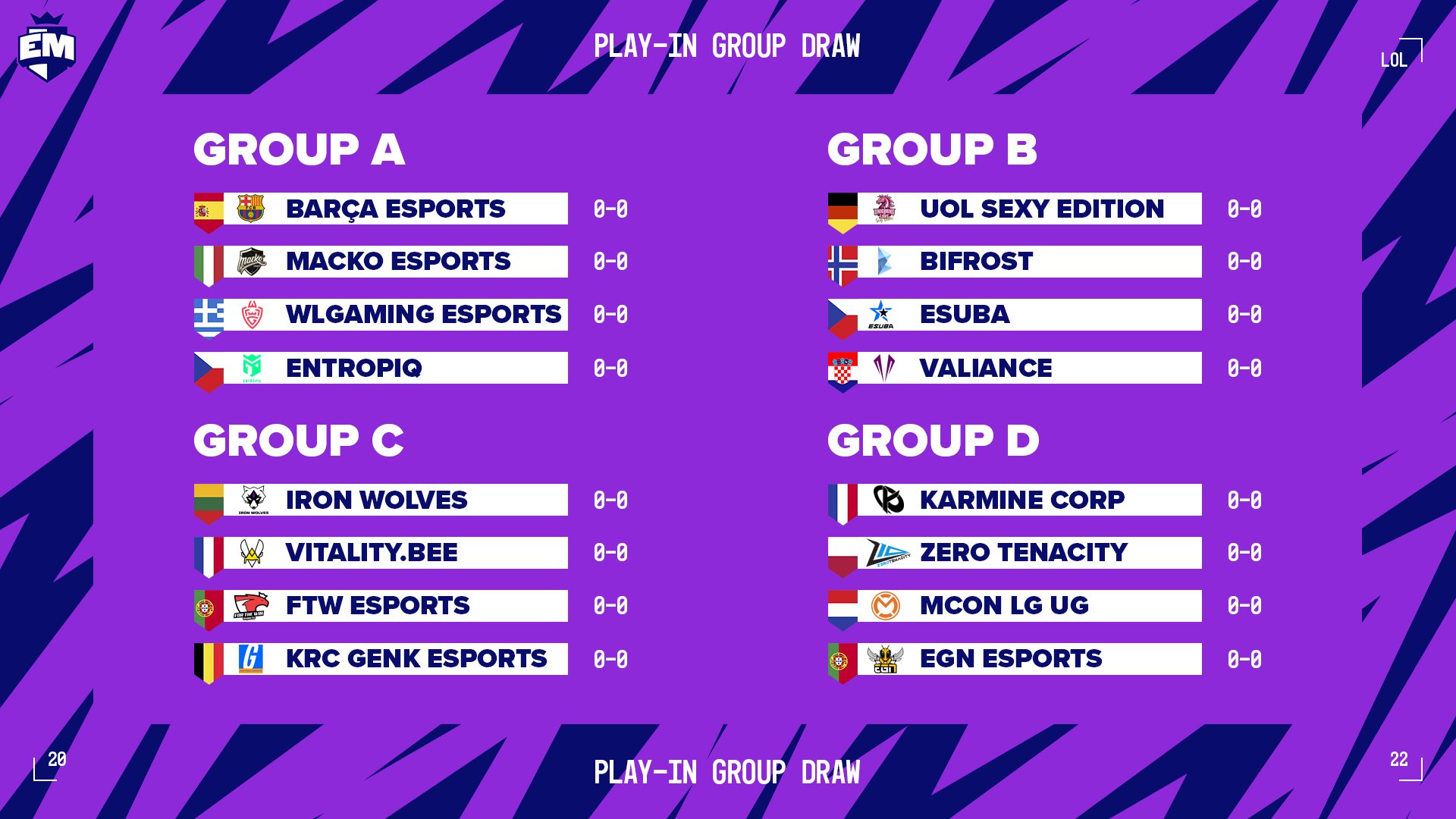 Spiccano ovviamente le superpotenze francesi quali Vitality Bee e Karmine Corp, con Rekkles alla prima esperienza in EU Masters, oltre al Barcellona presente nel gruppo dei nostri Macko.
Il compito per l'organizzazione italiana allenata da Cristo è arduo, passare alla fase finale del play-in non è sufficiente per l'accesso all'evento principale.
Servirà vincere un "mini bracket", un compito che pochissimi team italiani negli ultimi anni sono riusciti ad adempire.
Nella giornata di ieri c'è stata l'andata dei gironi mentre oggi verranno conclusi e, di conseguenza, verrà formato il bracket decisivo di questi play-in.
The Standings after day 1 of the Amazon #EUMasters Play-Ins! pic.twitter.com/t9SEhptAEY

— Amazon European Masters (@EUMasters) April 4, 2022
Apertissimo il gruppo dei Macko che dovranno comunque avere una giornata vicina alla perfezione per sperare, negli altri 3 la situazione sembra essere abbastanza delineata nonostante i play-in sono noti per essere pieni di sorprese.
Appuntamento al pomeriggio italiano per scoprire se andrà per il meglio per i nostri colori, come sempre sul broadcast italiano di PG Esports o in quello internazionale.