Il nuovo capitolo del gioco di corsa sviluppato da Codemaster sotto l'occhio attento di Electronic Arts si è presentato nella giornata di ieri!
Un piccolo trailer, una data di uscita e qualche immagine; questo è ciò che EA ha condiviso nei propri canali social riguardante il progetto a meno di 3 mesi dall'arrivo ufficiale negli scaffali e negli store digitali.
1 Luglio è la data designata, in linea con i capitoli precedenti, ad accompaganare l'annuncio un piccolo trailer di appena 30 secondi per dare piccoli segnali alla community sulle prospettive del gioco.
Enter the new era with #F122game

F1® 22 – coming July 1 for PS5, Xbox Series X|S, PS4, Xbox One, and PC via the EA App, Origin, Steam, and Epic Store

More details 👉 https://t.co/vGFp7m3ozb pic.twitter.com/6l9vXmeCrT

— EA SPORTS F1 (@Formula1game) April 21, 2022
Pochi i dettagli di cui siamo a conoscenza in questo preciso momento.
Le macchine saranno ovviamente quelle della corrente stagione cosi come per i circuiti, compreso il nuovissimo layout americano a Las Vegas.
Ritornano anche le F2 e le modalità carriera singola e manageriale, mantenendo la linea della continuità e ovviamente aggiungendo ulteriori dettagli a queste.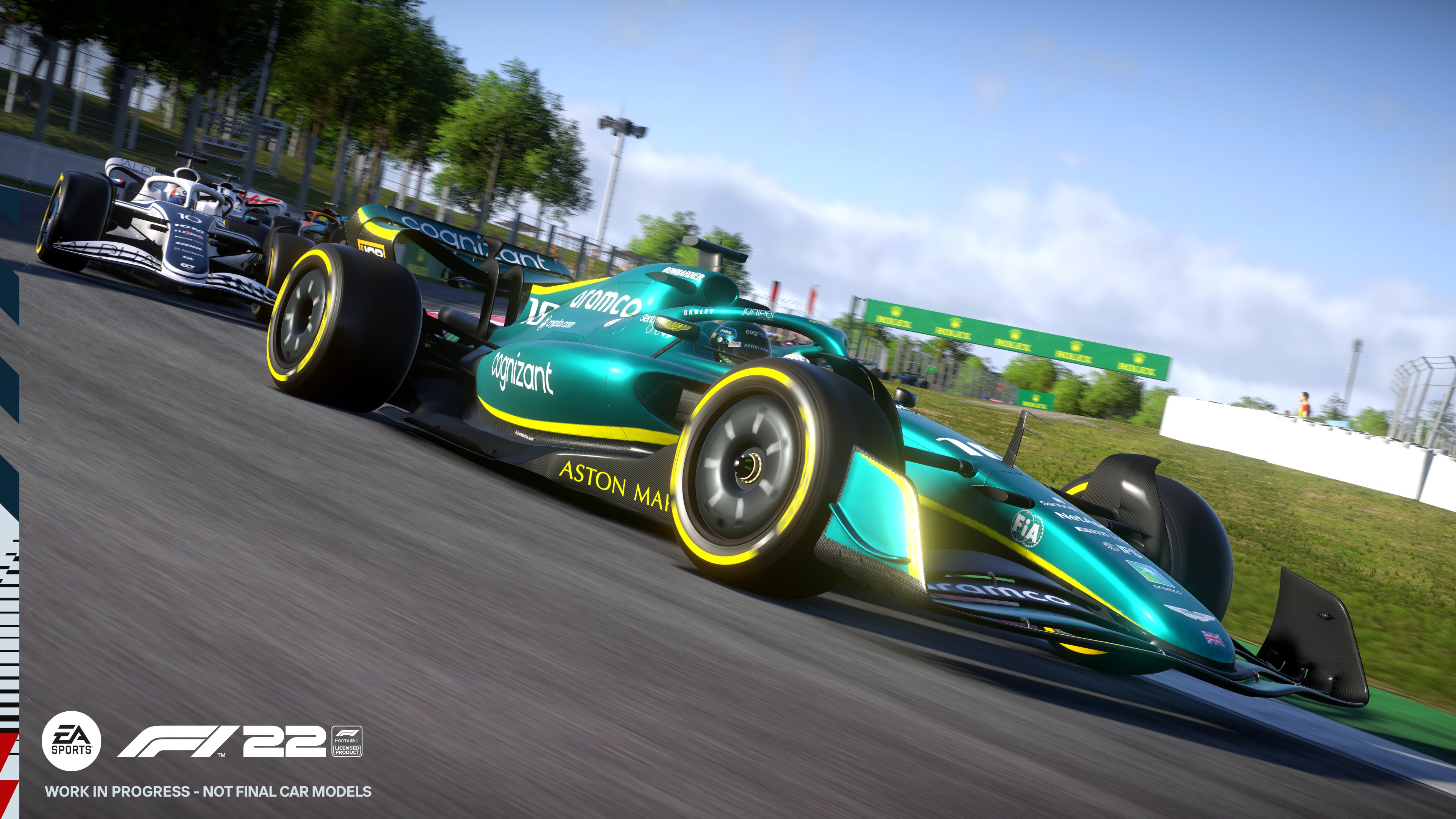 Sul sito è poi apparso un riferimento a "F1 Life", una feature nuova di cui non si sa niente ma che dice "Assapora lo stile e il glamour della Formula 1 in F1® Life, un nuovo spazio che ti permetterà di sbloccare e mostrare al mondo supercar, abbigliamento, accessori e tanto altro."
Sembrerebbe essere una modalità dedicata interamente al mondo online in una sorta di stile "esterno" al mondo della pista e con la tanto rumoreggiata citazione alle supercar che potrebbero arrivare, allargando il parco auto per ora solo dedicato alle ruote scoperte.
Non c'è altro purtroppo, da qui alla fine di Giugno continueranno sicuramente gli annunci, trailer e i dettagli su tutte le modalità presenti, quindi ci tocca soltanto aspettare!