Con l'uscita ufficiale della versione standard di FIFA 23 ecco che arriva anche il primo evento dell'anno, dedicato alla sessione di mercato estiva e i migliori trasferimenti avvenuti.
Stiamo parlando dei One to Watch, o da tenere d'occhio se preferite: una rosa di carte speciali che sono state introdotte nei pacchetti e che potranno essere trovate per i prossimi 7 giorni.
Per ottenere il potenziamento ci sono piu modi: se il giocatore prendesse una versione if allora anche la carta OTW riceverebbe un potenziamento. Il più uno è ottenibile anche grazie a 5 vittorie in casa nelle prossime 10 partite della sua squadra.
Ultimo modo, aggiunto grazie all'inserimento dei mondiali nelle modalità di gioco a novembre, è in caso di vittoria nella fase a gironi o in quella a eliminazione diretta della propria nazionale.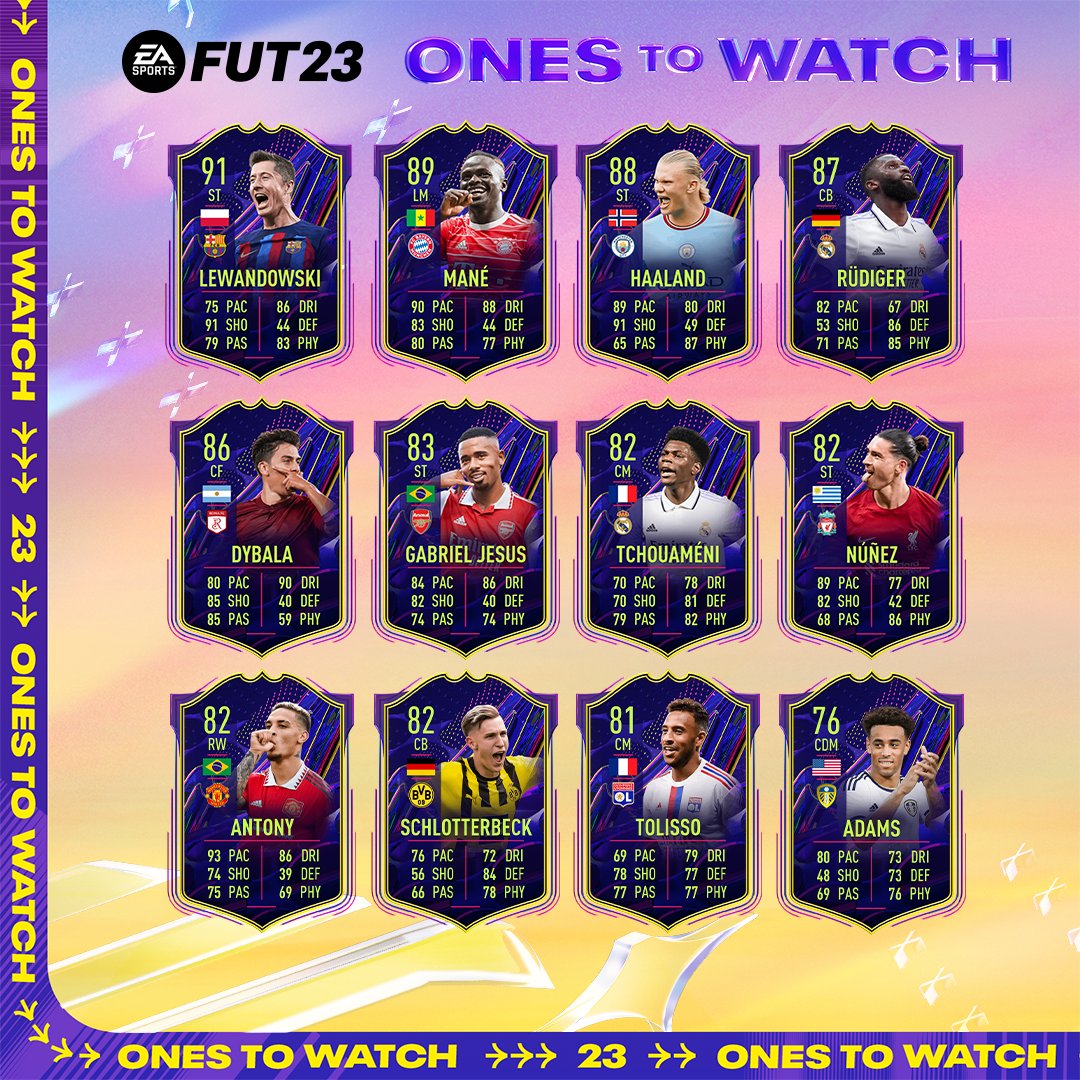 Una squadra con alcuni giocatori davvero interessanti come Mané e Rudiger ma anche tante carte da dimenticare e sperare di non trovare nel proprio pacchetto garantito, consegnato se prenotata la versione Ultimate prima della sua uscita.
Richarlison OTW è l'obiettivo di questo evento mentre un interessantissimo Kessie è disponibile come sfida creazione rosa.
Domenica dovrebbe esserci la mini release con tre nuovi giocatori aggiunti nella rosa (si rumoreggia la presenza di De Ketelaere) mentre pare che non ci sia alcuna intenzione di inserire una seconda squadra, in quanto venerdi prossimo dovrebbe essere il giorno dedicato ai Road to the finals.