L'ultima giornata di best of 1 dei play-in mondiale non ha deluso e ci ha regalato una sorpresa dopo l'altra in una spirale di emozioni culminata con ben due tiebreaker in Messico.
La prima sorpresa è stata la sconfitta degli Evil Geniuses per mano dei Detonation Focuse Me, organizzazione giapponese molto inferiore a livello di budget della squadra americana. L'upset ha regalato l'accesso alla fase a gironi del mondiale ai Fnatic, vittoriosi contro i Saigon Buffalo e ufficialmente primi nel proprio gruppo.
Il tiebreaker del gruppo A tra EG, DFM e LLL è servito a decretare la composizione del knockout stage: l'ultima chance per i team per raggiungere l'evento principale. Servirà però vincere la best of 5 decisiva contro una squadra del gruppo B.
Proprio nel gruppo B si è consumato il disastro dei Mad Lions: in una partita dominata per la gran parte del tempo grazie a gigantesco Elyoya sono bastate due giocate molto negative di Armut e Unforgiven per consegnare la rimonta prima e la partita poi ai DRX. Una vittoria che lancia il quarto seed coreano al group stage e gli RNG alla fase a eliminazione insieme al team LEC.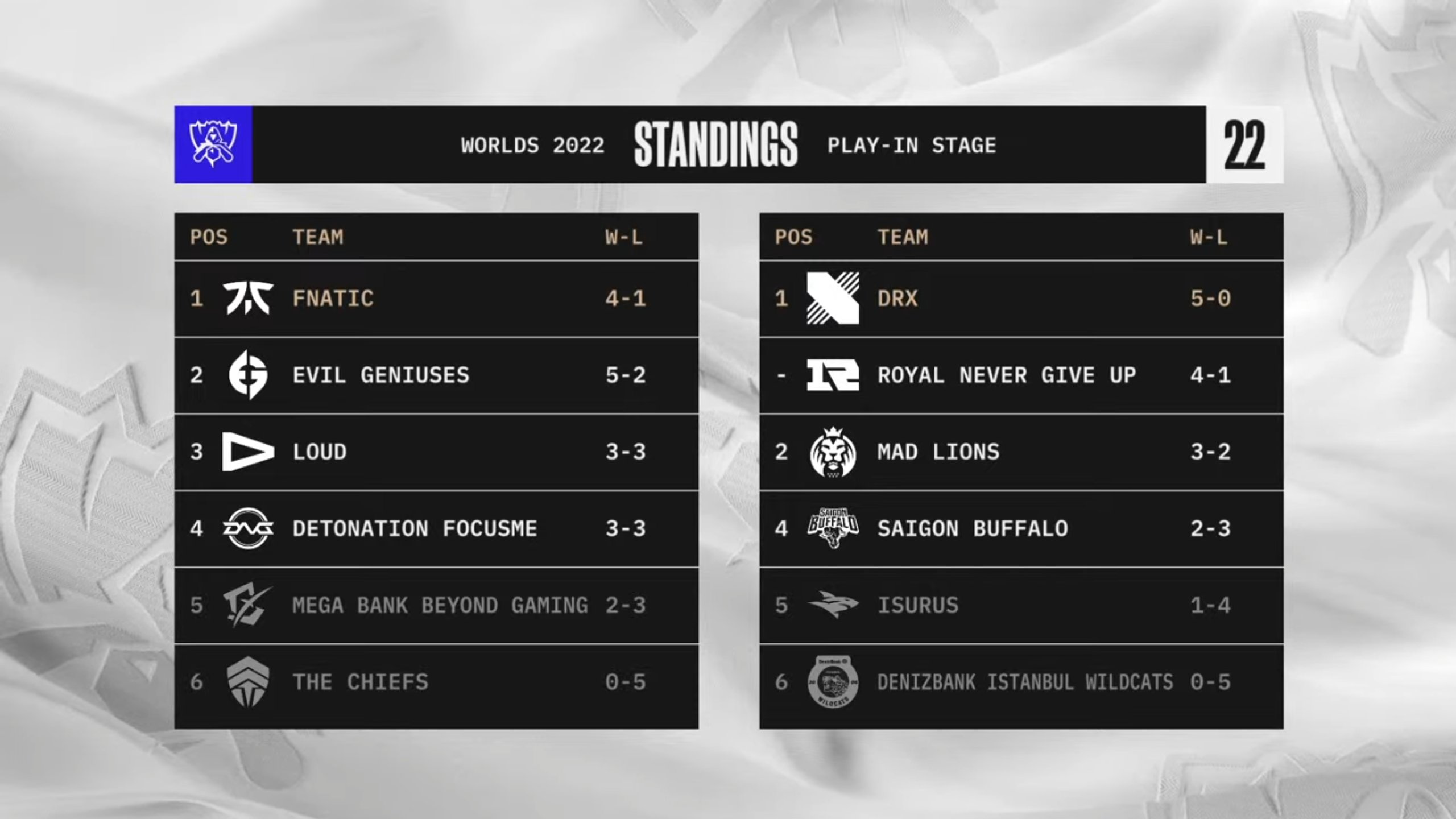 Senza giornata di riposo si riparte subito oggi con la seconda parte dei play-in, quella dedicata alle best of 5.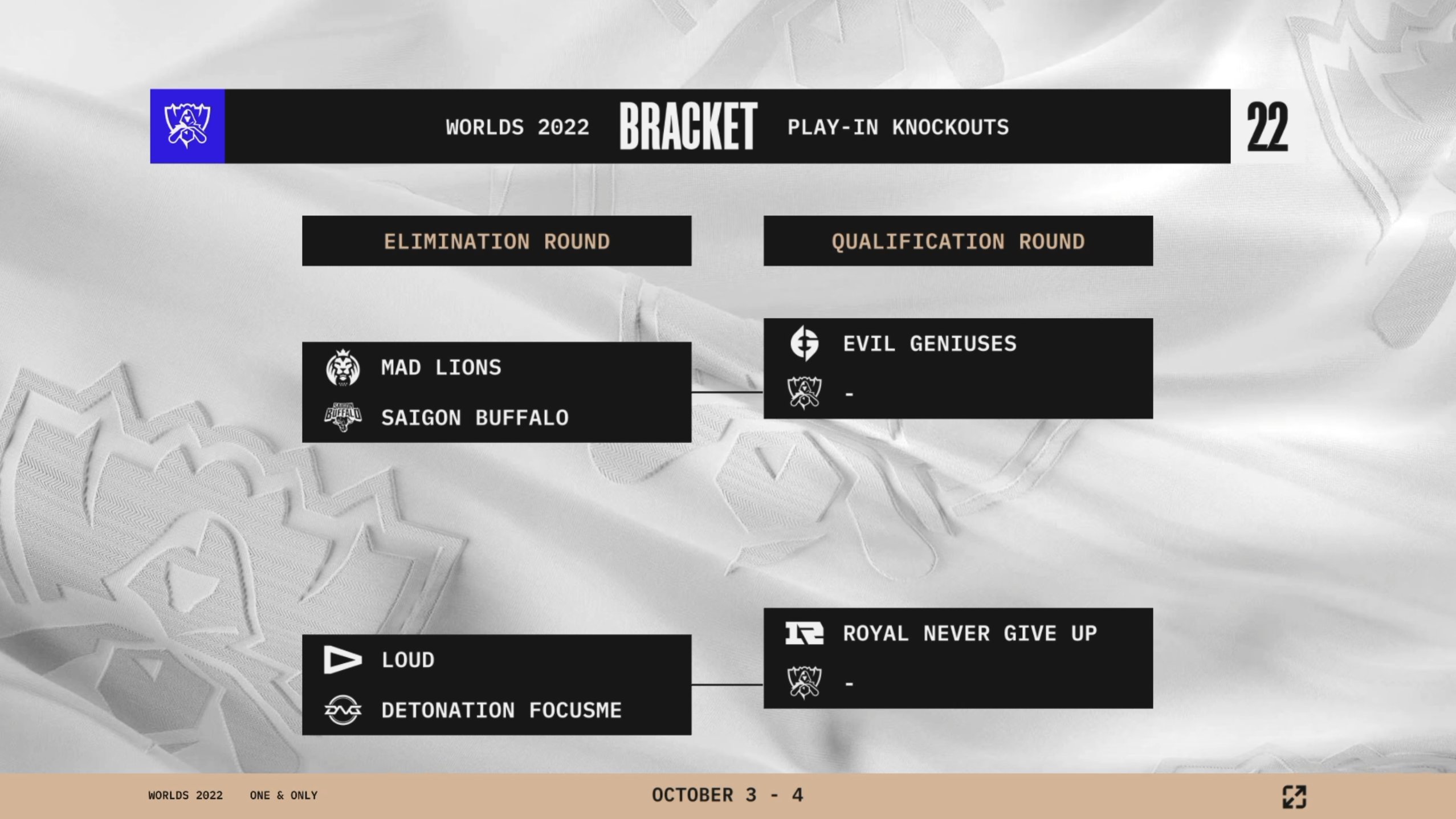 Mad Lions – Saing Buffalo e Loud – Detonation Focus Me nella serata italiana decreteranno i due team che si giocheranno l'accesso contro EG e RNG rispettivamente. Come anticipato durante i sorteggi una squadra tra Evil Geniuses e Mad Lions non supererà i play-in e concluderà anticipatamente il loro mondiale.
Se volete saper chi basterà guardare la loro serie domani sera!