Continuano le ottime Squadre della Settimana su FIFA 23: dopo quella dedicata alle nazionali, la ripresa dei campionati ha visto prestazioni sontuose di tanti ottimi giocatori e, alcuni di loro, hanno meritato un posto nella rosa migliore di questo weekend.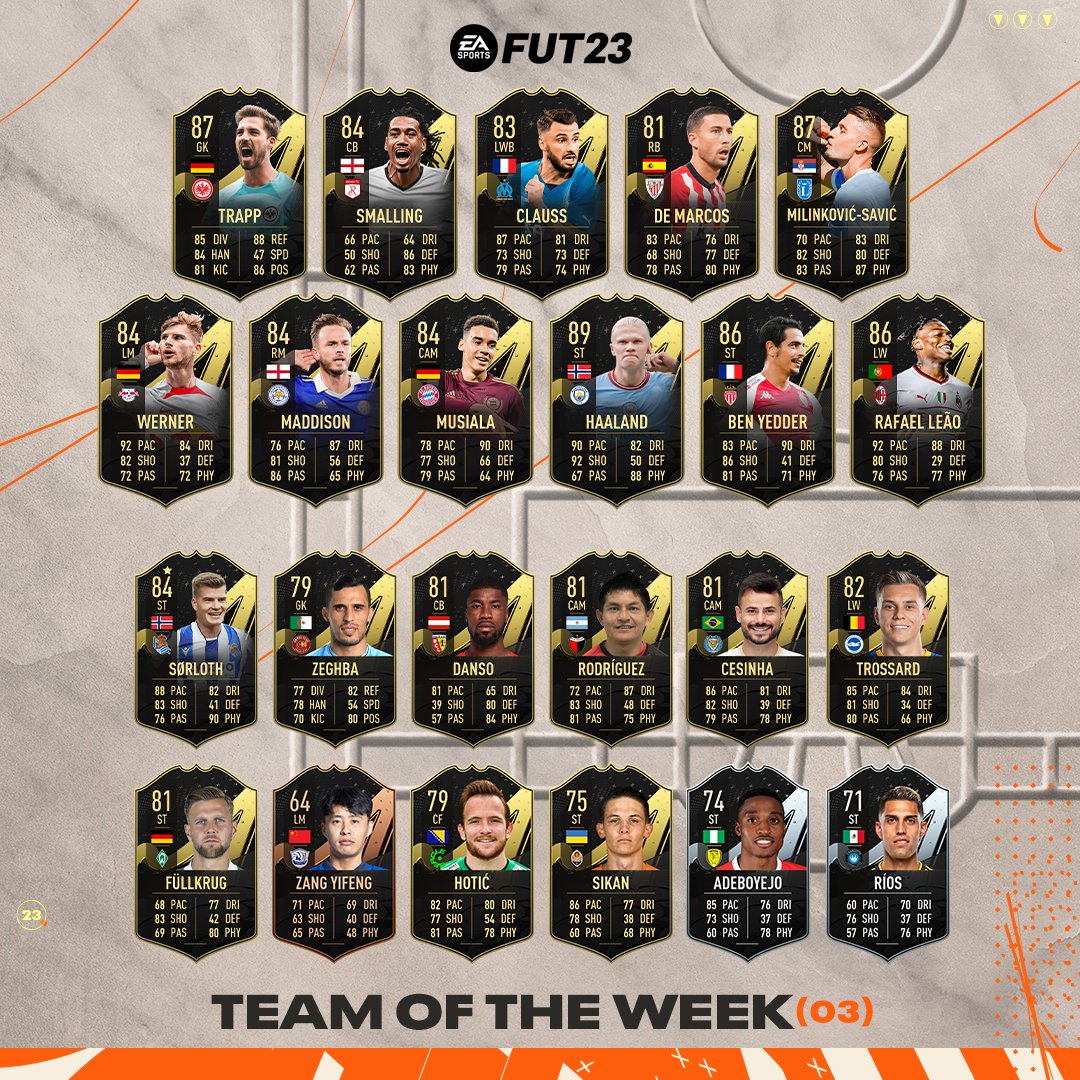 Il primo nome è quello di Haaland: il colosso norvegese è al momento una delle carte migliori di questo FIFA e, tra la coincidenza della sua carta One to Watch uscita venerdi e la prestazione fuori di testa contro il Manchester United (una tripletta) si è meritato un upgrade immediato ed a sole due vittorie da un altro +1. Al momento nei pacchetti è disponibile soltanto la sua versione OTW, l'if sarà disponibile a partire da venerdi alle 19.
A completare l'attacco stellare di questa settimana ci sono Ben Yedder, pronto a tornare a essere il terrore delle difese e Leao, trascinatori indiscussi nelle vittorie delle loro squadre. Occhio al portoghese, che con lo stile intesa Architetto avrà la corsa "lenghty", la più forte delle tre disponibili.
Clauss, Milinkovic-Savic e Werner sono le altre carte davvero interessanti da provare mentre Sorloth è stato il prescelto per ricevere il potenziamento ulteriore e la stella.
I 21 giocatori resteranno per 7 giorni disponibili nei pacchetti e venerdi ci sarà il secondo evento di FIFA 23, il Road to the Knockouts, che riguarderà Champions Lerague, Europa League e Conference League.