E' di oggi pomeriggio la notizia rilasciata da Riot Games sull'impossibilità di usare Orianna per il resto del mondiale 2022 di League of Legends.
La conferma, piuttosto inaspettata c'è da dire, arriva dopo che Vandirill sul suo profilo Twitter ha mostrato un bug che si è presentato proprio nella competizione ufficiale.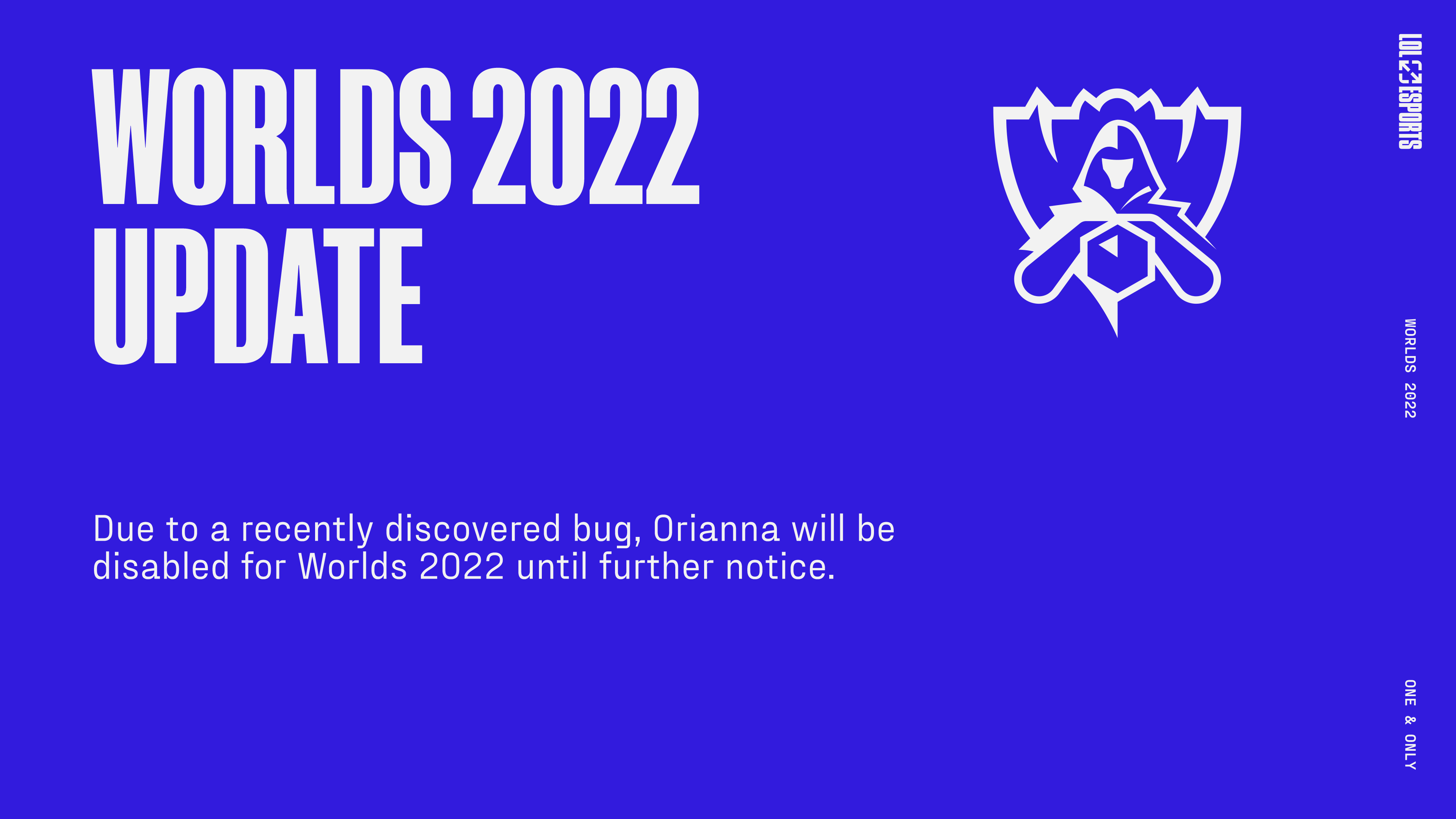 Infatti nel match tra Rogue e GAM durante il teamfight decisivo sembrava che Larssen avesse completamente mancato la propria ultimate risultando cosi nel classico "sombrero" (espressione usata quando Orianna ulta se stessa).
Vandiril ha fatto notare invece come la ulti fosse andata bene a segno e che si trattasse di un enorme bug visivo che ha impattato in maniera decisiva il risultato del match, il quale non è stato notato nè dagli avversari e nè dai caster stessi.
In RGE vs GAM game there was an Orianna ult bug. Her Ult appears to be on top of her, but she actually hits Viktor, that is away from her.

I wonder if it qualified for chronobreak (it should, unless worlds buglist [that teams get] specifically says otherwise). pic.twitter.com/9KDX3fqRfd

— Vandiril (@Vandiril) October 10, 2022
Non ci sono stati approfondimenti sui motivi della sua presenza nella black list ma è evidente come questo sia quello principale, probabilmente durante il broadcast della quarta giornata verranno spiegate dettagliatamente le cause.
Di fatto uno dei maghi più sicuri viene tagliato fuori: un colpo per giocatori come Larssen, Humanoid e Jensen che hanno sempre ricorso a questo pick in mancanza di alternative. Orianna infatti offre una lane abbastanza tranquilla e ottimi teamfight nel meta attuale, non eccede però in nessuna delle due cose rispetto ad altri campioni.