E' finita la prima fase del mondiale 2022 e si inizia finalmente a fare sul serio.
Dalla città di New York che ha ospitato il group stage e che ospiterà anche i quarti di finale è stato sorteggiato il bracket che ci porterà fino alla finale al Chase Center di San Francisco.
Concluso il gruppo D non si è perso tempo e sono stati estratti i nomi delle 8 squadre rimaste. 7 rappresentati asiatiche e una sola occidentale che a partire dal 20 Ottobre si sfideranno finalmente in una best of 5 per iniziare la scalata alla finale.
In un format che non premia lo spettacolo in alcun modo (più volte criticato per via di una mancanza di double elimination) la fortuna ha assistito Riot Games e ha regalato ai fan 4 sfide inedite e nessun derby visto e rivisto durante la stagione.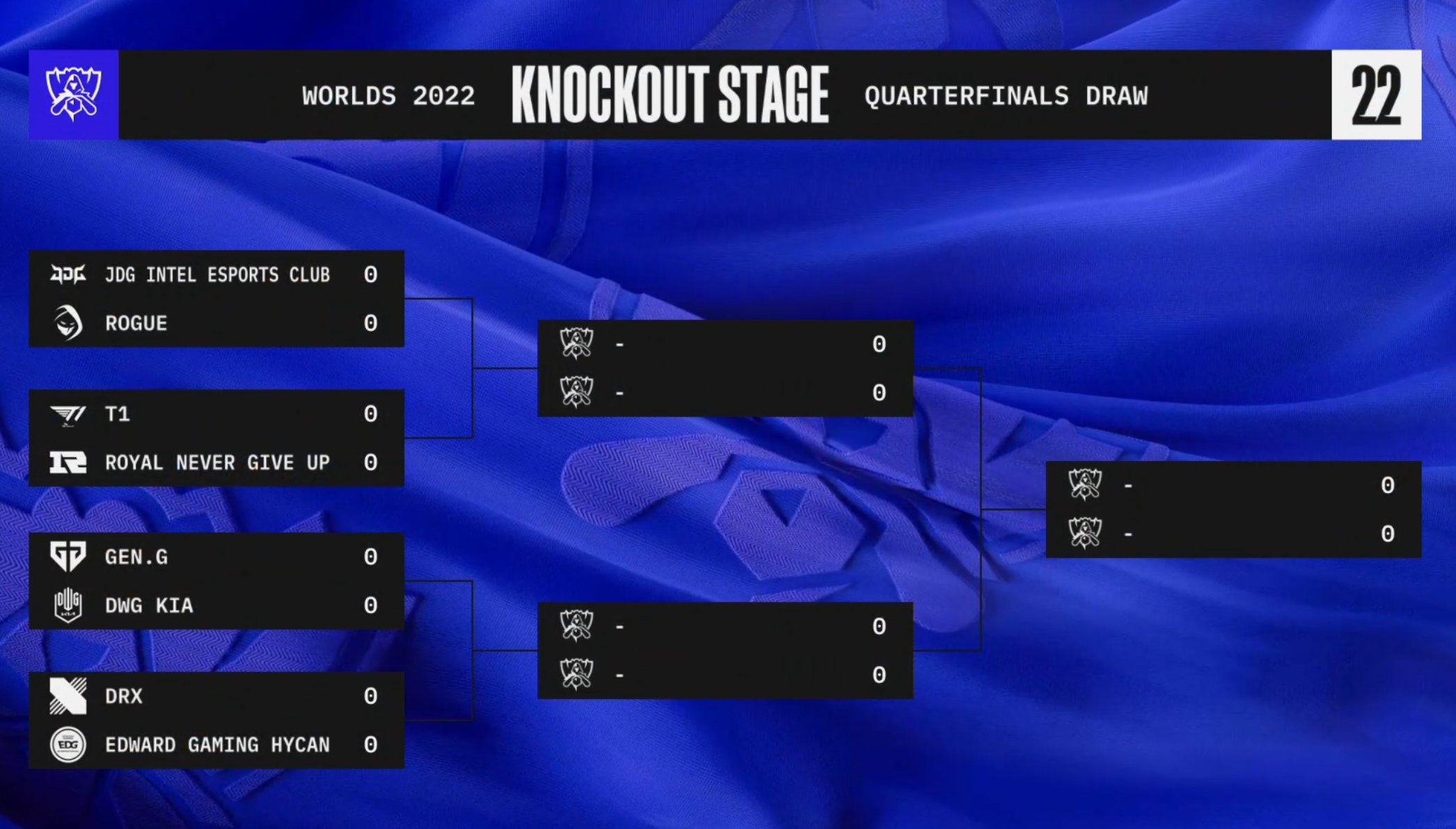 I Rogue hanno estratto la squadra peggiore in assoluto (i JDG sono i favoriti numero uno) e sono attesi a una impresa titanica anche solo per strappare loro un game.
T1 contro RNG è una sfida storica tra due organizzazioni leggendarie che assicura spettacolo come nessun'altra best of 5.
Gen.G vs Damwon KIA è l'unico derby regionale del bracket: la scorsa estate non c'era stata nemmeno sfida tra le due squadre, questo mondiale ha ridato vita a Showmaker e compagni e l'upset non è impossibile.
DRX contro EDG sembrerebbe pendere dalla parte dei campioni in carica che hanno in testa solamente la riconferma al momento.
Uno dei bracket migliori degli ultimi anni che però potrebbe far credere Riot di non dover cambiare un format che ha mostrato di avere tanti anni alle spalle.
Si riparte tra tre giorni con il Covid sarà una spina nel fianco di tante squadre. Alcune sono già in evidenti difficoltà (RNG ed EDG), altre ancora non sono state toccate. Il vero fattore X di questo mondiale che potrebbe ribaltare tutti i pronostici.