Il trend positivo era durato fin troppo, finalmente anche la Squadra della Settimana ha deluso le aspettative e ci ha dato una rosa che, oltre un singolo giocatore non ha davvero niente di interessante.
La numero 8 dall'inizio di questa stagione pecca di carte degne di essere nella propria squadra e anche Sadio Mané, che dovrebbe essere il numero uno di questa rosa, non rende in campo come altre ali molto più decisive.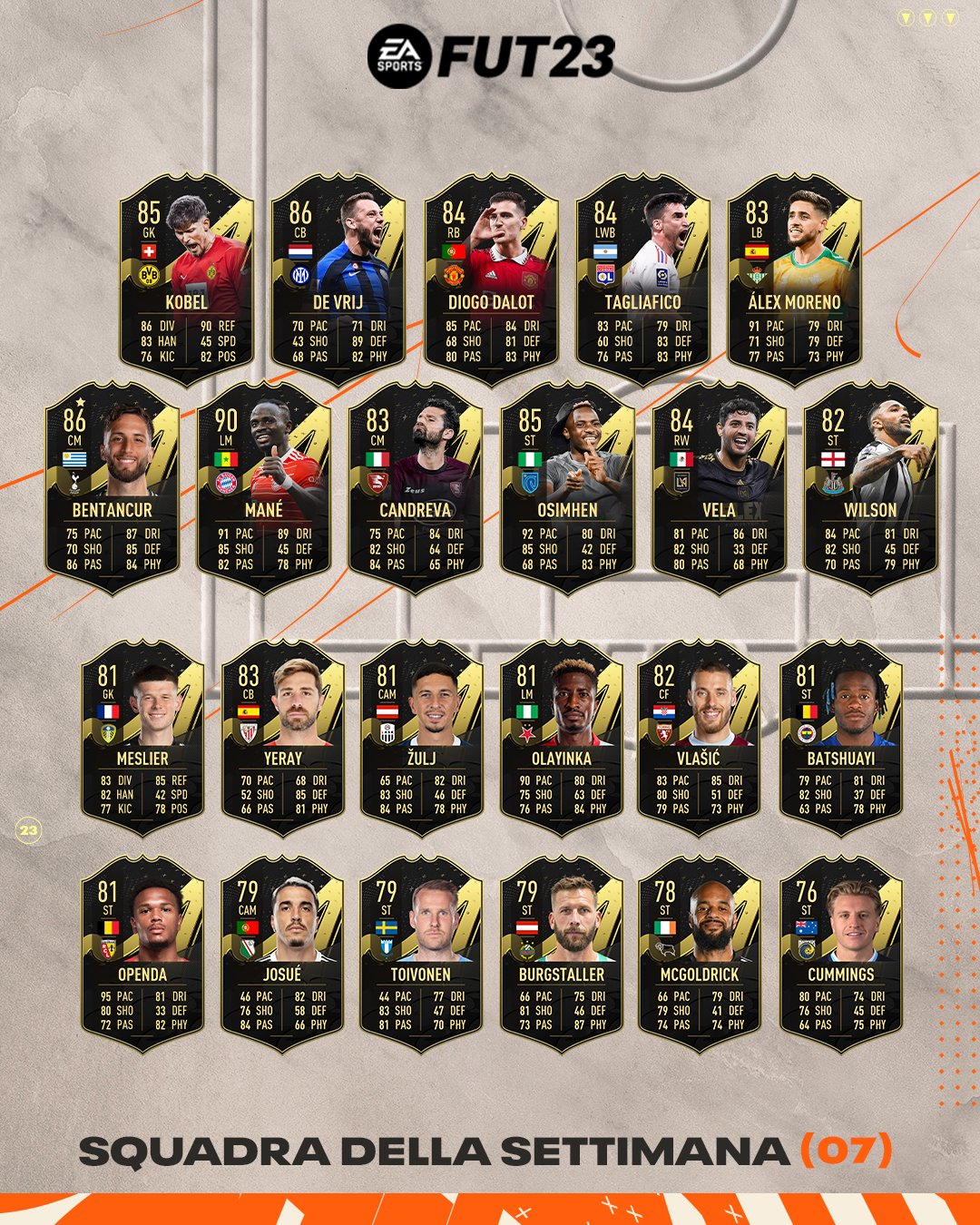 I 23 scelti in base alle loro prestazioni sono qui sopra: oltre al già citato Mané c'è Victor Osimhen che potrebbe essere una punta ideale in caso siate alla ricerca di velocità e stile di corsa lenghty. Bentancur, con l'upgrade speciale, è sicuramente interessante da provare ma inferiore ai tanti centrocampisti che ci sono adesso.
Fino a mercoledi prossimo sarà possibile trovarli nei pacchetti insieme al nuovo evento che arriverà nella serata di venerdi. Alcuni rumors dicono sia il turno del Team of the Group stage, mancano però le conferme ufficiali.
Appunto finale sulla situazione One to watch: iniziano ad arrivare i boost per le vittorie conquistate nelle partite prestabilte. Renato Sanches, De Ligt, Tchouameni, lo stesso Mané e Anthony sono solo alcune delle carte con il plus 1 e potenziate rispetto alla versione base, una fortuna per chi aveva investito su di loro prima del tempo.