Call of Duty è il brand d'eccellenza nell'industria videoludica, da anni in cima alle classifiche di vendita e nella libreria dei giocatori. Un successo che risale al lontano 2009 con l'esplosione di Modern Warfare 2 e che, proprio con un titolo dal nome simile, chiude un cerchio storico per il franchise.
Season 01 Reloaded is LIVE NOW.

Shipment 24/7 is here. #ModernWarfare2 pic.twitter.com/GCXAoPJHmq

— CharlieIntel (@charlieINTEL) December 14, 2022
Modern Warfare II ha battuto ogni record possibile a livello di copie vendute e distrutto il proprio predecessore grazie a una campagna pubblicitaria di presentazione intelligente, mirata a rievocare i fasti del passato e alla promessa di essere di fronte al primo Call of Duty della nuova era.
Si è parlato tanto della rivoluzione che MWII avrebbe portato alla serie sfruttando al massimo la nuova generazione di console e, per la prima volta nella storia dello sparatutto, puntare al massimo su un titolo con la promessa di uno sviluppo biennale, una prima per Activision. Ma c'è stata davvero?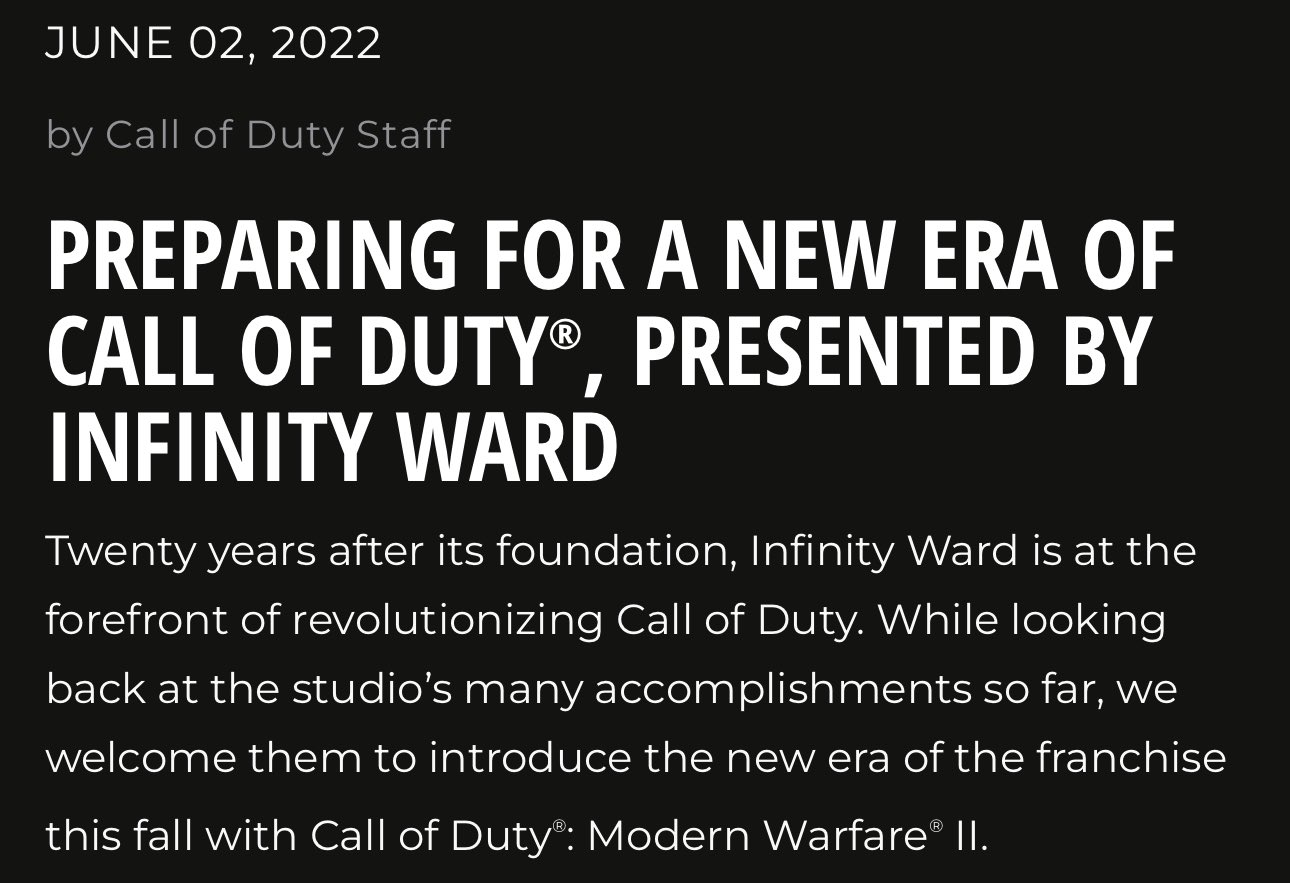 La giornata di ieri ha segnato l'inizio della Stagione 1 "Reloaded" ma, più che davanti a una rivoluzione, siamo di fronte a promesse vuote e un gioco con molti più problemi del previsto.
Il lancio, ormai di due mesi fa, non è stato esente da difficoltà tecniche che tutt'ora sono presenti nel titolo. Ci sono crash costanti e bug di ogni sorta, i quali hanno impattato in maniera gravissima la COD League, il meglio che il competitivo FPS possa offrire. Accaduto durante la sfida tra Optic Texas e Minnesota Rokkr, per la prima volta nella storia si è assistita alla sconfitta a tavolino degli Optic e a una serie infinita di critiche verso il titolo, definito da molti non "esport ready".
Se Modern Warfare II non ha brillato nei suoi mesi iniziali di vita, Warzone 2 aveva ben altre aspettative. Vera punta di diamante della compagnia, la prima iterazione aveva dato una svolta ai battle royale e riunito tutto il mondo nel pieno della pandemia.
Il successo del secondo capitolo non è mai stato in discussione: rispetto a Caldera la nuova mappa è un netto passo avanti, cosi come il feeling delle armi. Si tratta però di Warzone 1.5, non di una rivoluzione nè tanto meno di una nuova fase per il franchise.
I continui aggiornamenti avranno il compito di limare un prodotto ancora acerbo e troppo simile al predecessore.
La timeline strettissima ha portato Infinity Ward a rilasciare un gioco non finito, in beta e vuoto in termini di contenuti, costringendo il team di sviluppo a mesi di lavoro solo per renderlo giocabile, evidenziando tutti i problemi del live service nel 2022 ma che già avevamo notato in molti altri titoli.
We spend the first year of the new game getting back features that were available on day 1 a decade ago

— FaZe Scope (@FaZeScope) December 14, 2022
Record su record si ma anche promesse vuote, questo il riassunto della nuova stagione di Call of Duty e del loro primo approccio alla tanto chiacchierata "nuova era".
La nuova stagione sembrerebbe aver dato un sospiro di sollievo alla community ma siamo davvero sicuri di essere di fronte alla svolta tanto attesa? Se volete dare la vostra opinione senza comprare il gioco, sfruttate il weekend di accesso gratuito alle porte!
NEW: Modern Warfare II Multiplayer Free Access Announced

Play MP modes for FREE Dec 15 at 10am PT through Dec 19 at 10am PT pic.twitter.com/QKNNbC7uub

— CharlieIntel (@charlieINTEL) December 14, 2022