La giornata di ieri è stata molto intensa a livello comunicativo. Riot Games l'ha sfruttata al massimo dando ai fan una numerosa quantità di informazioni: si è partiti con le modifiche al calendario, che potete trovare qui e si è concluso con la data di inizio dell'LEC, la lega più importante in termini numerici.
Dopo l'annuncio della vendita di biglietti della scorsa settimana, era soltanto questione di giorni prima che venisse confermata la data di inizio winter split, che si terrà nel mese di Gennaio. Per chi volesse visitare gli studi di Berlino durante la prima settimana e vedere le gesta dei propri giocatori preferiti dal vivo, nel pomeriggio odierno inizierà la vendita di biglietti.
Update: Tickets for the #LEC Winter Split will be available on December 16, 16:00 CET! https://t.co/o93vG38xHD

— LEC (@LEC) December 15, 2022
La data di inizio invece è quella di Sabato 21 Gennaio! La prima, di tre, superweek e del nuovissimo format esordirà nella terza settimana del primo mese del 2023.
Oltre al giorno è stato reso pubblico anche il calendario ufficiale delle prime due settimane!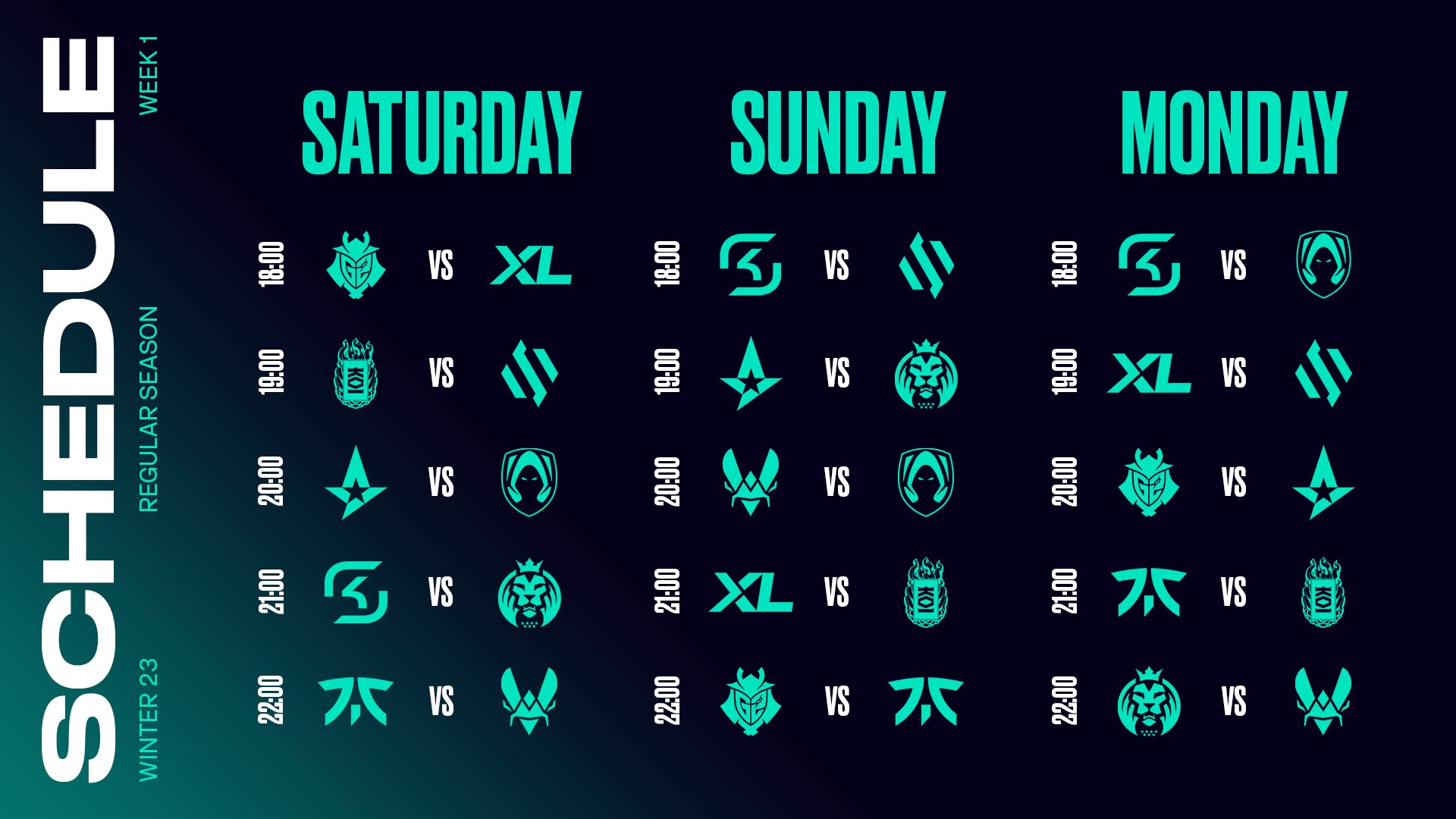 Si parte con G2 contro Excel e Fnatic vs Vitality, mentre Domenica ci sarà il big match tra G2 e Fnatic, culmine della storica rivalità tra le due organizzazioni dopo il ritorno di Rekkles con i nero arancio. Rispetto al passato ogni match avrà ancor più valore, per questo l'incertezza regnerà sovrana, soprattutto all'inizio della stagione.
Il 2023 è ormai alle porte e, prima ancora dell'inizio delle leghe ufficiali ci sarà un antipasto di ciò che ci aspetterà con l'evento "Fischio d'inizio", in sostituzione dell'All Stars, ormai abbandonato dall'inizio della pandemia.