Nuovo anno, nuova Squadra della Settimana!
Con la fine del mondiale in Qatar, che ha portato un evento speciale gestito in maniera confusionaria su Ultimate Team, è arrivato il tempo di riportare la Squadra della Settimana nei pacchetti.
EA Sports ha sfruttato la pausa internazionale e l'hiatus della rosa speciale per modificarla e cercare di ridarle valore, specialmente a questo punto del gioco.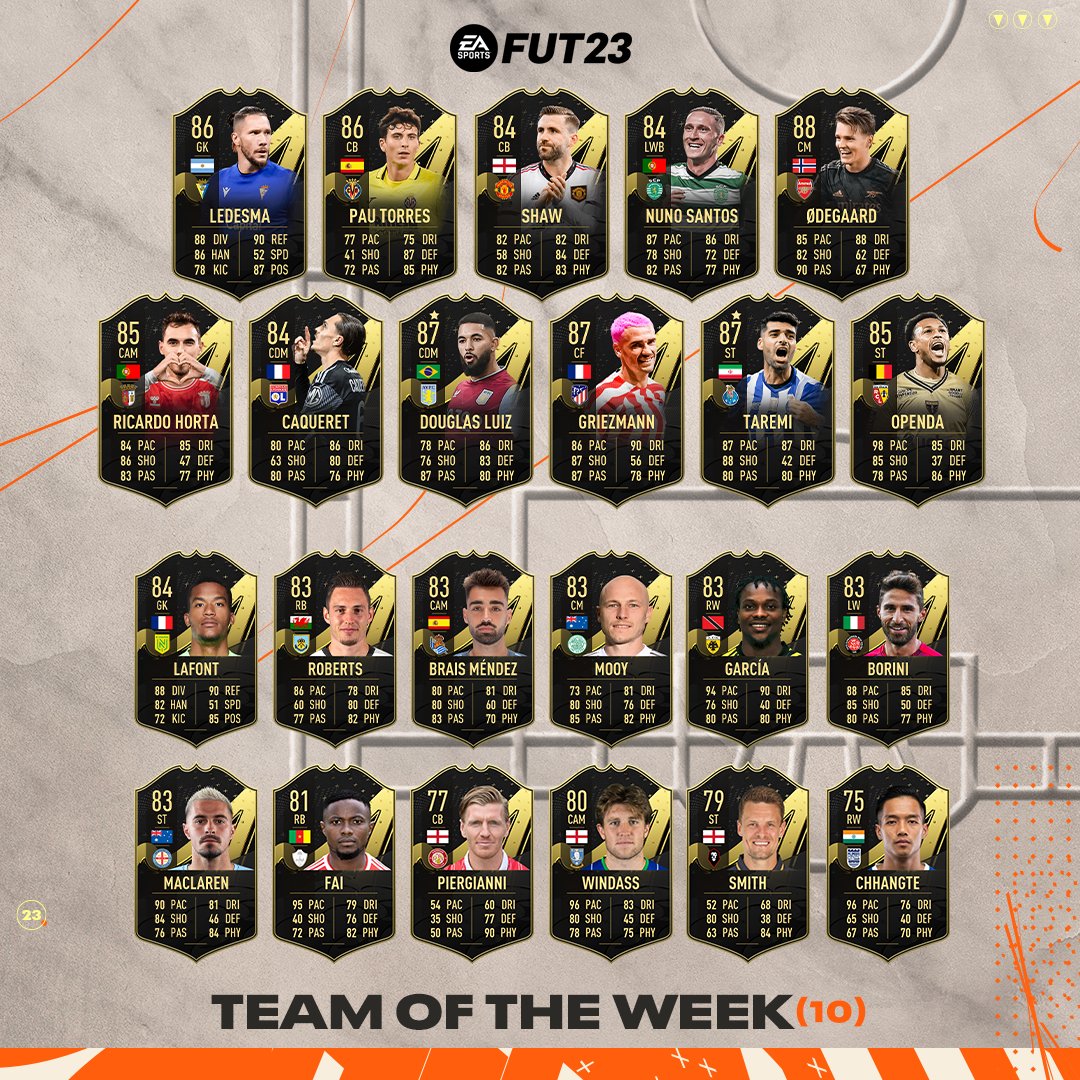 Con l'enorme quantità di eventi e carte uniche presenti al momento nel gioco, il Team of The Week ha semplicemente perso valore e significato, non essendo neanche più utile per le sfide creazione rosa. La Squadra della Settimana numero 10 non ha rivoluzionato la questione ma apportato una modifica semplice: aumentato il potenziamento che ogni carta riceve e l'aggiunta di un secondo giocatore speciale con la "stella".
Ha risolto il problema? No, ma ha dato un minimo senso alle rose speciali che escono ogni 7 giorni. Odegaard, Douglas Luiz e Griezmann sono i migliori presenti nei pacchetti e nelle scelte giocatori del Fut Champions (che ritorna con nuovi premi) ma faranno fatica a trovare spazio in una squadra di un utente costante.
Servirà una soluzione a riguardo il prossimo anno, questo intanto è un primo segnale di come EA, che il più delle volte è "sorda" su molti argomenti, ha deciso di interessarsi della questione.