Riot Games è pronta a fare un grosso cambiamento ai propri eventi internazionali.
Nelle ultime stagioni molte critiche sono state rivolte ai format utilizzati per lo svolgimento di Mid Season Invitational e Mondiale, specialmente dopo lo stupendo sistema usato in Valorant che ha dato spettacolo sin dal suo lancio competitivo.
Seguendo il calendario, il primo evento internazionale del 2023 sarà l'MSI, che si svolgerà a Londra nel mese di Maggio. Si tornerà in Europa dopo l'esperienza svoltasi in Islanda durante la pandemia che ha colpito il mondo.
La prima modifica è nel numero di squadre che parteciperanno alla competizione: si passa da una squadra per regione, la vincitrice dello spring split, a due per le regioni maggiori!
LEC, LCS, LPL e LCK manderanno i due migliori team, mentre per quelle minori resterà il limite di una sola squadra. Una novità importante che aumenterà lo spettacolo, ridurrà il numero di partite "noiose" e senza valenza e conferirà ulteriore competitività a un evento che da anni è una contesa tra le due squadre asiatiche.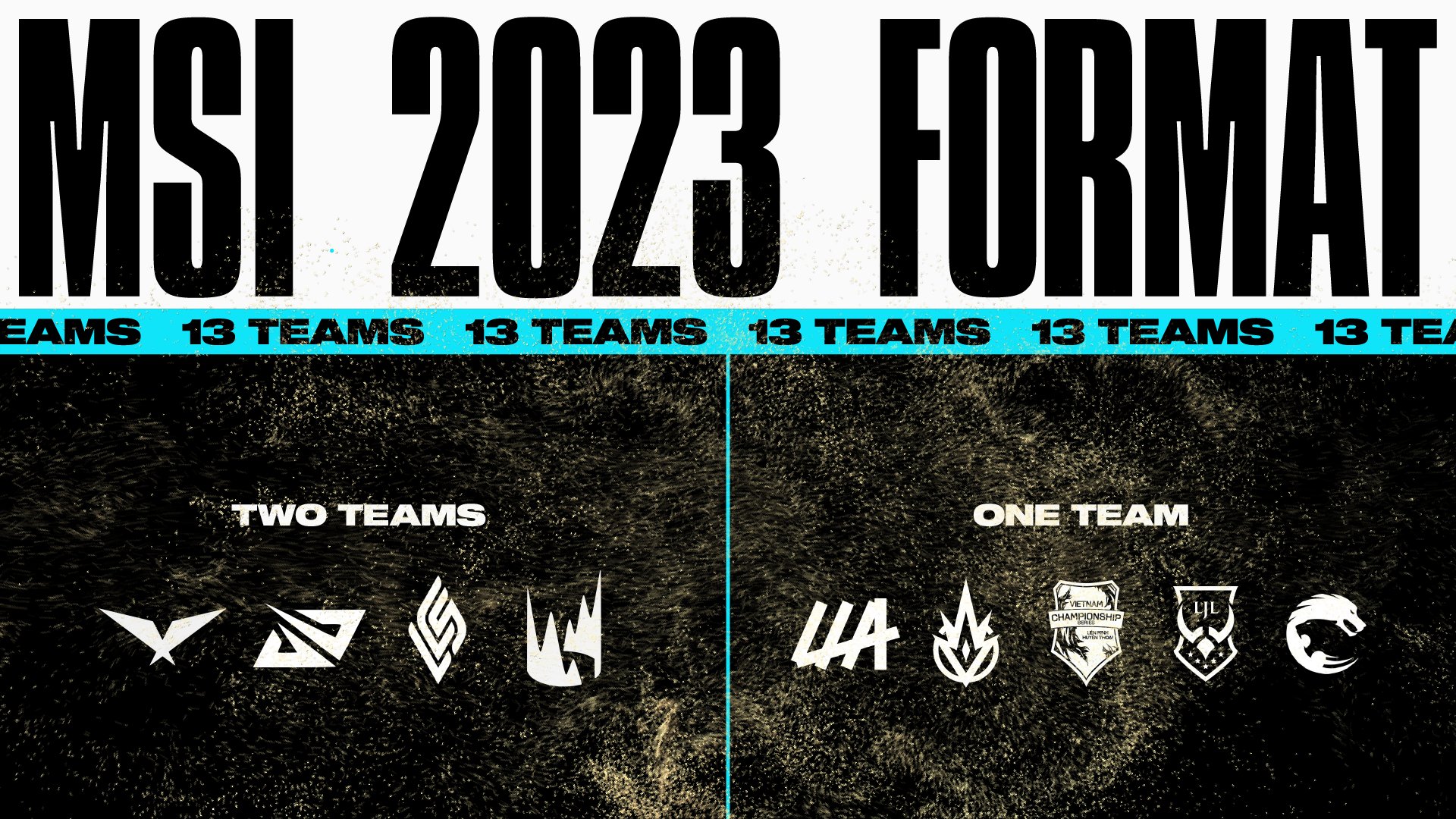 Passiamo quindi al format: il secondo seed di ogni regione maggiore, LCK esclusa, dovrà giocare i play-in per guadagnarsi un posto nel main event insieme alle altre 5 squadre.
Per farlo ci saranno due gruppi da 4 team ognuno con best of 3 a eliminazione diretta e loser bracket. Molti potrebbero dire che questo format è a favore delle regioni maggiori e che, con ogni probabilità, l'evento principale sarà una sfida a 8 tra le 4 regioni più importanti.
Il main event sarà invece una serie di best of 5 a doppia eliminazione, come da tempo ogni regione usa nei propri playoff e che finalmente viene adottato anche da Riot per i propri eventi internazionali.
Il Mid Season Invitational era in una condzione precaria, poco apprezzato e noioso fino al raggiungimento della finale. I cambiamenti rischiano di renderlo esclusivo per le regioni maggiori ma lo spettacolo e l'appetibilità per il pubblico hanno la precedenza in questo caso.