Sembra che Riot sia al lavoro su un nuovo gioco per il futuro.
Tra i tanti titoli rilasciati e quelli ancora in pieno sviluppo, il mondo legato al franchise di League of Legends mancava di un vero gioco d'azione.
A colmare questa mancanza ci dovrebbe pensare Mageseeker: a League of Legends story.
Questo il nome registrato da Riot Games Corea Limited per la nuova iterazione della compagnia. Il protagonista sarà Sylas e il suo tentativo di salvare Demacia.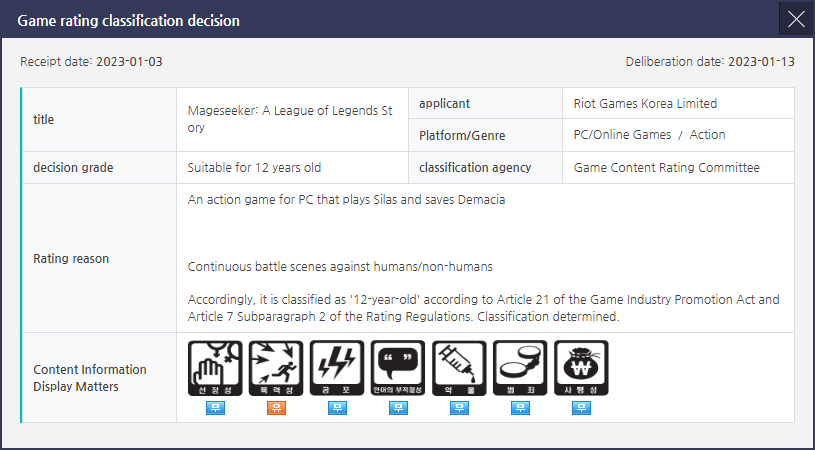 Essendo in una fase pre embrionale della questione (stiamo parlando di leak in quanto non c'è nulla di ufficiale) non abbiamo alcuna informazione ulteriore a riguardo, questa fuga di notizie però potrebbe velocizzare un annuncio a riguardo nel prossimo futuro.
La qualità dei lavori di Riot è sempre molto alta, rimane però il problema delle tempistiche nelle uscite: molti progetti sono ancora in cantiere e non hanno una data di uscita precisa.
Il famoso picchiaduro presentato anni fa, denominato Project L, ha avuto un primo video introduttivo qualche mese fa mentre l'MMO che tanto ha attirato l'attenzione dei fan è ancora molto lontano dal vedere la luce. Sarà lo stesso per questo nuovo action game?