La stagione 13 è arrivata da una settimana eppure sembra di essere ancora nel pieno della preseason!
Colpa di Riot Games che ha ammesso di essere stata assente e con poca forza lavoro negli ultimi mesi, essendo costretta a riformare l'intera divisione interna di League of Legends dopo aver spalmato le proprie energie tra Wild Rift e Teamfight Tactics.
La patch 13.2 avrà dei grossi cambiamenti, alcuni dei quali saranno incentrati sui tiratori.
L'incaricato di queste modifiche è Phreak, storico caster dell'LCS ritiratosi proprio alla fine della scorsa annata e adesso game designer del Moba.
Si parla di rigenerazione mana aumentata e scaling mana per livello, qualche campione invece avrà delle spell che costeranno di meno o un po' di mana base in più.
Molti di questi campioni hanno problemi costanti durante la fase di corsia e il dover gestire meno il mana o averne di più risolverà molti di questi.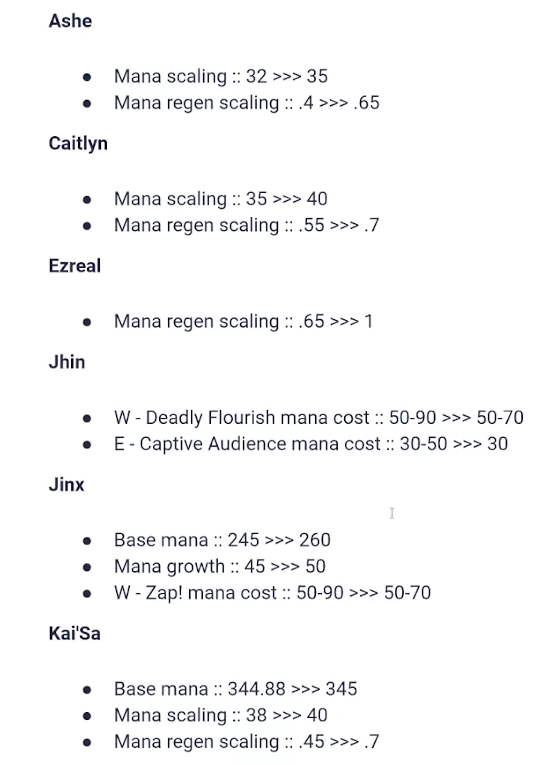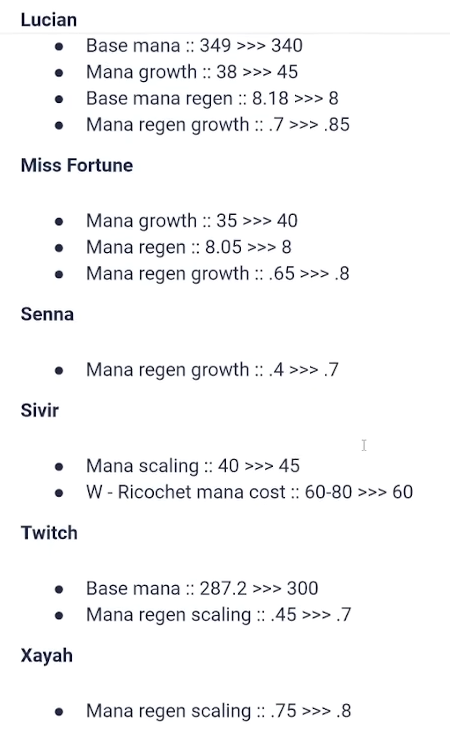 Oltre ai campioni anche il sistema di critico e alcuni oggetti saranno potenziati.
L'Infinity Edge, l'oggetto chiave per ogni tiratore, ha la soglia della propria passiva abbassata da 60 a 40%. L'IE da terzo oggetto chiave potrà essere comprato come secondo se si ha la necessità di danno puro e grezzo. La stessa soglia sarà valida anche per la Naivori Quickblade, anche se nessun giocatore la preferisce nella propria build.
Ritoccata anche la runa Overheal, che adesso darà uno scudo maggiorato in base al livello senza percentuale sulla vita e la Bramasangue, anch'essa con più scudo, oltre a un costo leggermente ridotto. In conclusione un piccolo (ma importante) buff alla passiva della Spada del Re in rovina per i ranged, da 8 a 9%.
Blade of the Ruined King
Ranged on-hit damage :: 8% >>> 9%

Infinity Edge & Navori Quickblades
Required crit chance :: 60% >>> 40%

— David Turley (@RiotPhreak) January 14, 2023
Tutto girerà attorno al buff dell'Infinity Edge e non affliggerà solamente i tiratori.
Yasuo, Yone e Gankplank saranno sotto la lente d'ingrandimento: se la loro forza sarà eccessiva un nerf sarà inevitabile.
Anche i ranged che si trovano nella corsia superiore beneficeranno di questa patch: la Botrk è un must per eliminare tank con migliaia di hp e per i vari Akshan, Quinn un buff è pur sempre un buff.
In attesa delle note ufficiali che arriveranno in settimana c'è una questione che potrebbe emergere: i tiratori resteranno solamente nella corsia inferiore adesso?