Non appena finita la velocissima regular season, durata soltanto tre settimane, c'è stata l'estrazione della seconda fase di questo intenso Winter split, quella a gruppi.
Necessaria per arrivare alla finale, si passerà da best of 1 a best of 3, la grande novità di questo 2023 e le 8 squadre, divise in due gruppi, dovranno scontrarsi secondo il format GSL che potrete vedere qui sotto.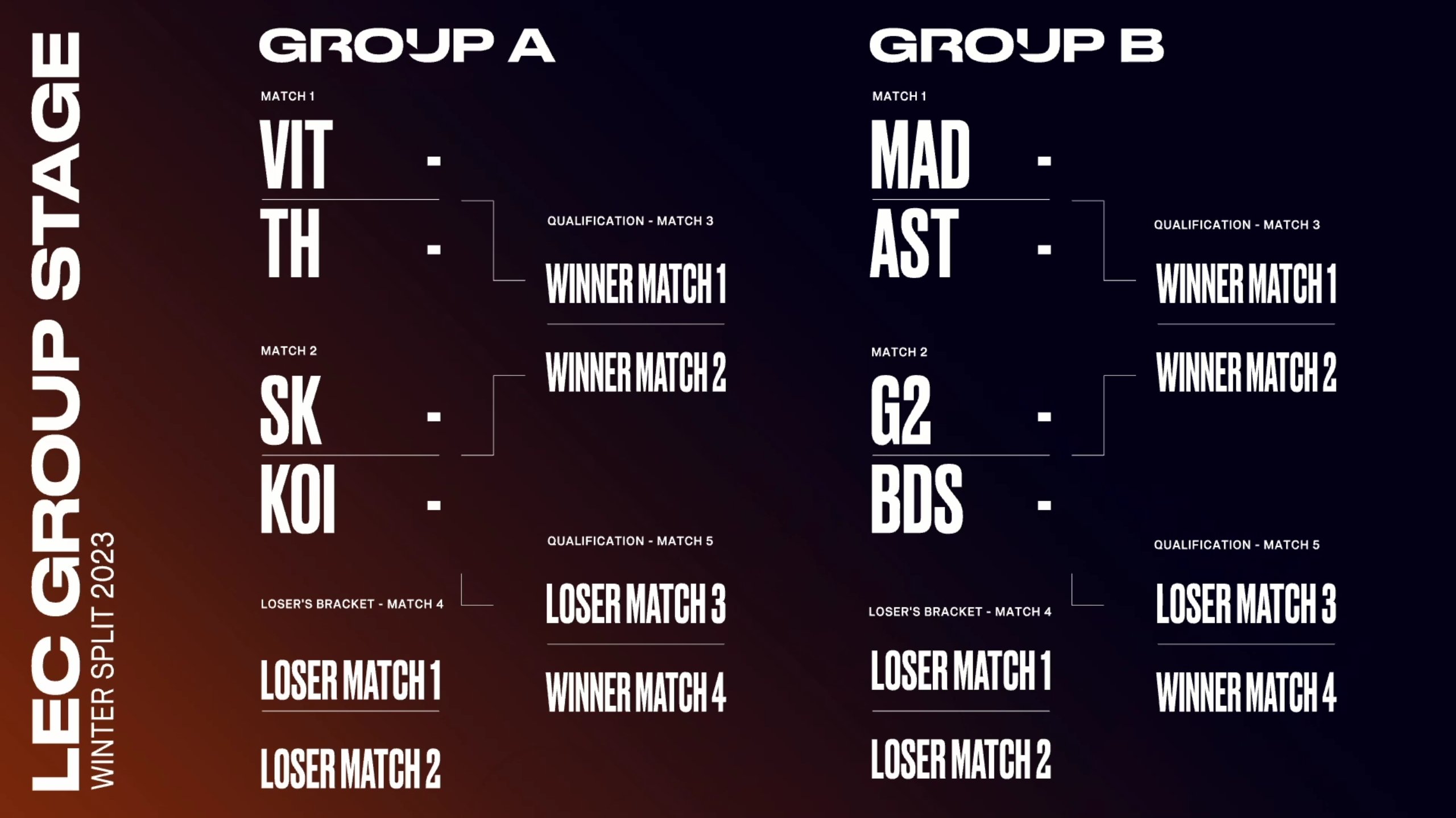 Il bracket ci offre l'occasione anche di vedere come è andato il sorteggio.
Il gruppo A è composto da Vitality, SK, KOI e Team Heretics mentre quello B vede al proprio interno MAD Lions, G2, Astralis e BDS.
Non ci sarà neanche una settimana di pausa per le squadre perché sin da sabato si ricomincerà a giocare. Il gruppo A giocherà per primo, il B il giorno dopo, la domenica sarà dedicata alla sfida tra le vincenti dei propri incontri.
Si cambierà registro, dal prossimo weekend ci sarà un altro tipo di League of Legends e molte delle squadre che hanno brillato dovranno vedersela con una preparazione diversa, ban precisi sui propri giocatori chiavi e un meta rigirato come succede ai playoff.
Il tutto mentre Fnatic ed Excel dovranno leccarsi le ferite e prepararsi al prossimo split.